Enable: Mac OS X Calibrate Display Expert Mode
The latest version of Mac OS X High Sierra hides the Expert Mode option in the System Preferences Display option. Here is how to to enable expert mode.
Open Display system preferences.
Now, hold down the option or alt key on your keyboard and select Calibrate…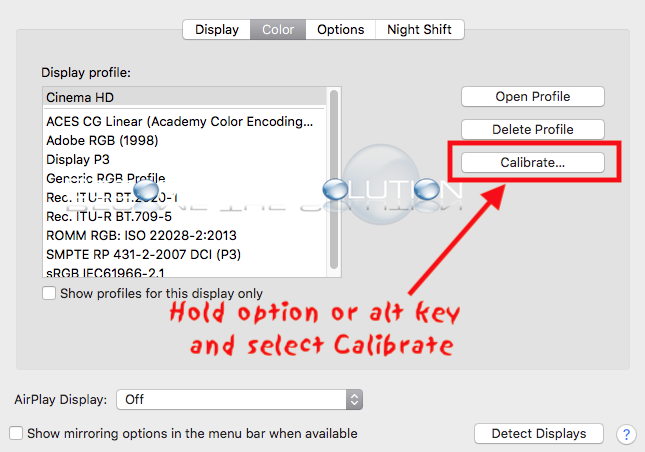 Expert Mode option will appear and be checked.