Easy: Mac Mail Change the Sender From Name

Here is how to change the from name in Mac OS Mail of an email address name when it arrives in someone else's inbox. This is the from name that appears in your mac mail inbox from other email addresses, and not the name actual email address.
In Mac Mail, go to Mail -> Preferences.
Select an email account from the left pane you want to update the from name for.
Select Email Address: in the center and choose edit email addresses from the drop down menu.

Double click the name under Full name and change this to whatever you want.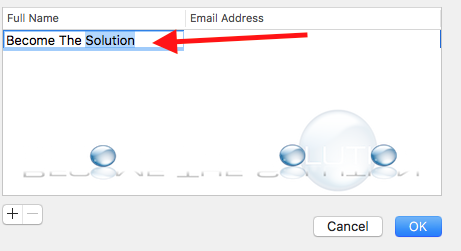 Once done, click OK.
Now, the email address you just updated the from name on will display your new name when you send a new email. Test it out by sending yourself an email and seeing how it looks!
* Please use the comment form below. Comments are moderated.*
Comments
No comments made yet. Be the first to submit a comment