How to Transfer Files from Android to Mac OS X via USB
Here are easy steps for transferring files from your Android device your Mac OS X machine.
Download and install Android File Transfer for Mac.
Connect your Android device to your Mac via a USB cable.
Open Android File Transfer.
You may receive a prompt on your Android device. Click Allow.
Allow access to device data
An MTP connection will be established to access the data on the connected device.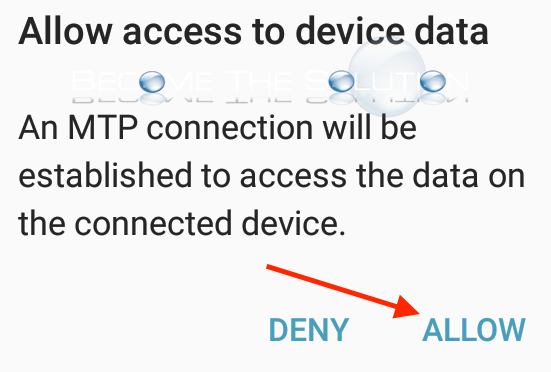 You may need to re-open Android File Transfer. Your Android should connect and you should see a Window with folders. Follow the paths below to corresponding files. You can drag and drop files to your Mac desktop to make copies of the files.
Screenshots or Pictures:
\DCIM\Screenshots\
Pictures:
\Pictures\
Downloads:
\Downloads\
Music:
\Music\
Ringtones:
\Ringtones\