Mac OS Mail offers the ability to enable connection logging to help troubleshoot email server issues. In addition, the logs will monitor all email sent and received by any email addresses you have added to your Mac OS Mail client. This type of logging is beneficial in some instances when you work in a highly secured environment, but generally the logging is not needed unless your troubleshooting an email connection issue. For reference, email connection logs are stored here.
\Users\CurrentUser\Library\Containers\com.apple.mail\Data\Library\Logs\Mail
Perhaps you inadvertently enabled connection logging, here are the quick and easy steps to disable it.
Disable Connection Doctor Logging
In Mac Mail, go to Window -> Connection Doctor
Uncheck Log Connection Activity.

At this point, connections will no longer be logged to file. You may still want to empty the log files it collected. Click Show Logs and delete everything in the folder that opens if you no longer wish to keep the files.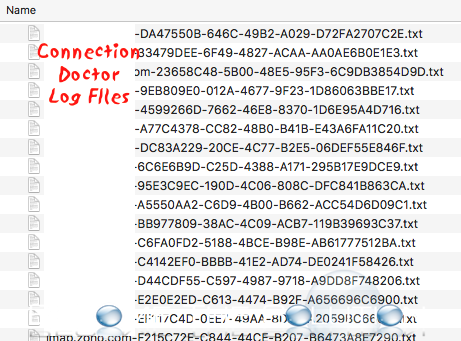 Note: You can safely delete all the files in the path mentioned above, as long as you no longer wish to save them.
You will notice the message at the top of Mac Mail Connection Logging Enabled also disappear.