This is a complete list of the top tweaking tools to enhances your computer's Internet connection speed for any application. The secret is these tools uncover hidden parameters in Windows 7/8/10 and Windows Server core functionality that aren't easily allowed to be modified by end users. These tools make it easier for users to access the functionality allowing you to achieve blazing fast speeds from your Internet Service provider you didn't even know existed. All of the tools mentioned below are unique in what they provide so please read descriptions in detail to find out if it's the tool you are looking for.
TCP Optimizer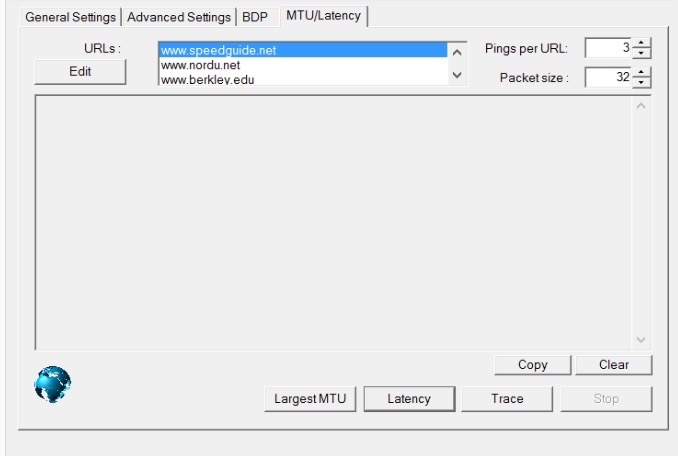 A powerful tool that modifies parts of the Windows TCP/IP stack protocol with simple clicks. This tool has basic and advanced functionality to assist newbies and technical experts in modifying TCP/IP parameters in Windows. You can edit the Maximum Transmission Unit (MTU) defined per application or web page, define Quality of Service (QOS) parameters, and ToS prioritization. These options are not easily revealed or controlled inside Microsoft Windows. The basic options of the program can get you started quickly, however there is extensive documentation you can follow
here
as well.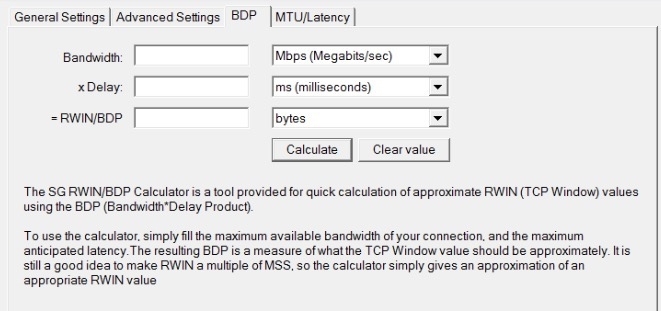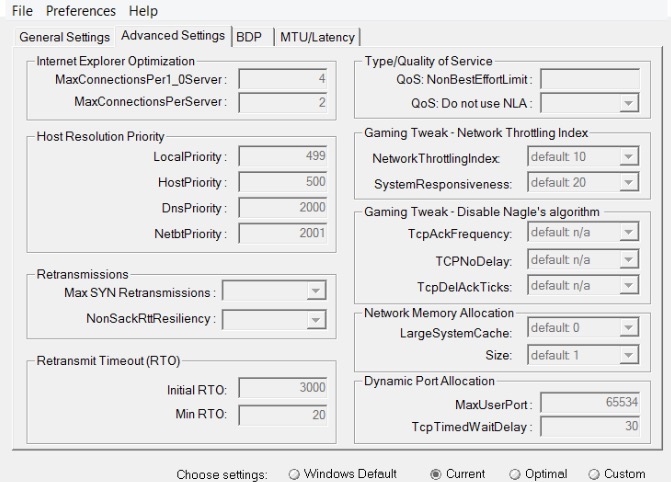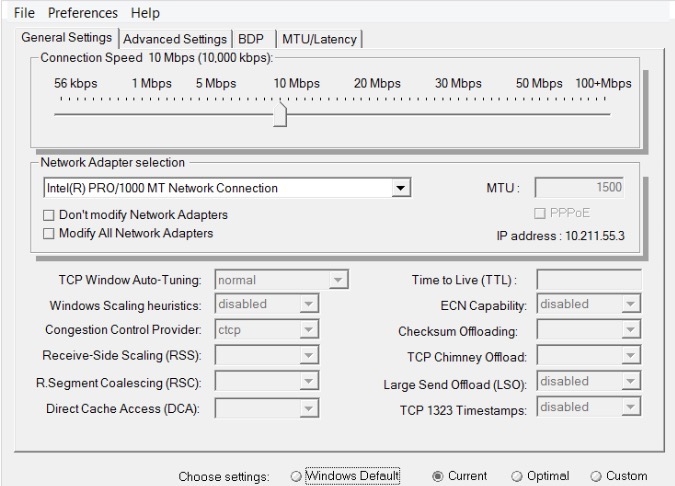 CableNut XP/7/8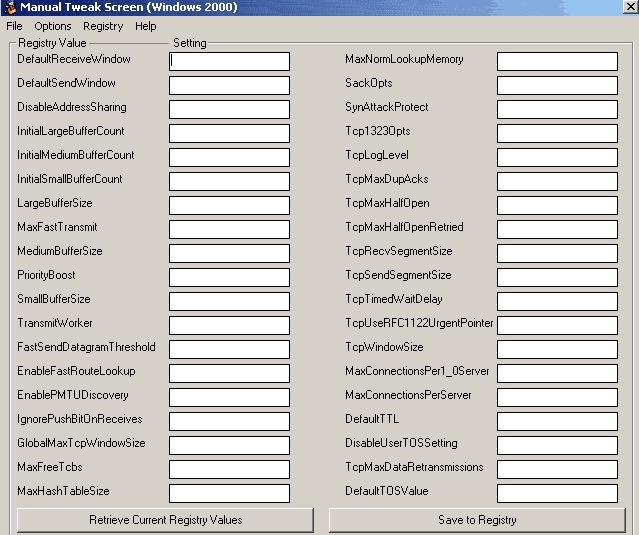 This program allows you to tweak TCP/IP parameters the same way TCP optimizer does. What's convenient about CableNut, it includes pre-configured setting files that help maximize your Internet connections performance. You can also build configuration files and share them with the CableNut community.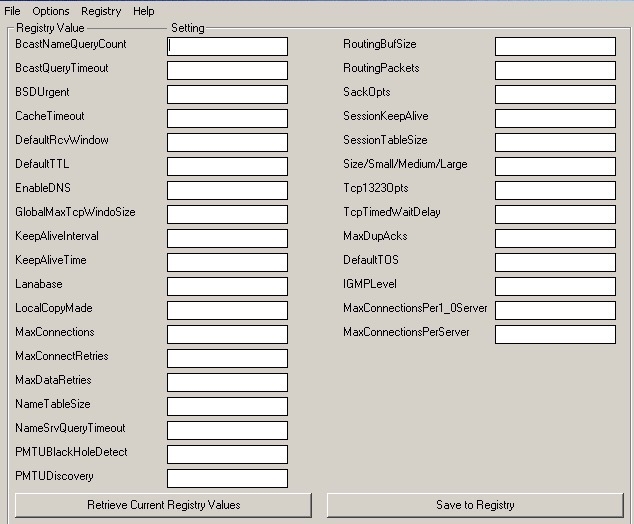 DFUeTweaker XP/7/8/10/Server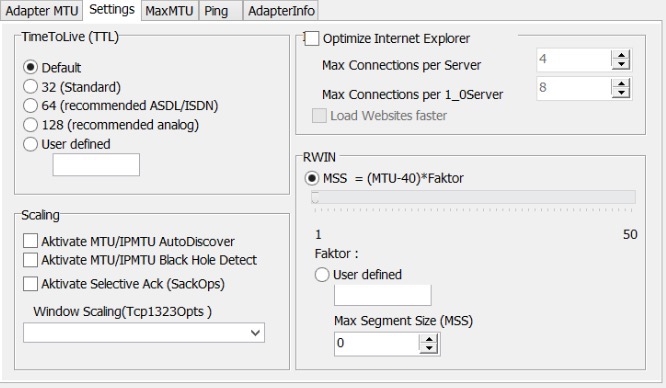 A lightweight network optimization tool with basic configuration parameters including MTU tuning, Time to Live (TTL), TCP receive Window, and Internet browser configuration for choosing maximum connections per server. For the novice, the parameters in the app are all defined in easy terminology– so you know exactly what you are changing and to what affect it will change your network performance.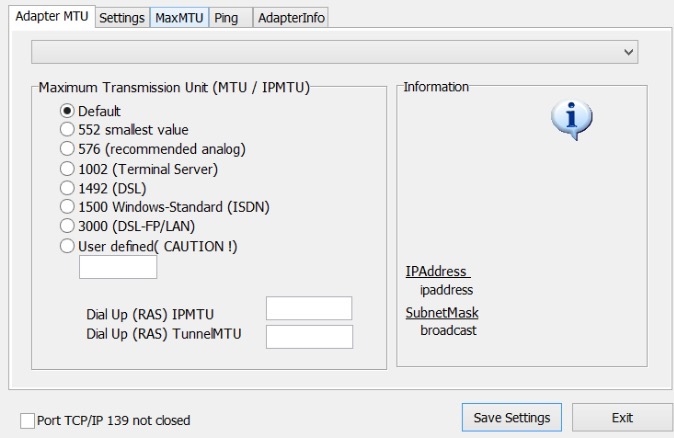 Internet Cyclone XP/7/8/10/Server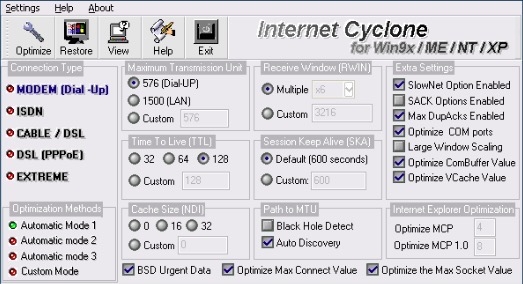 A simple tool that guarantees to boost any type of Internet connection. This tool adjusts the following parameters for your Internet connection at a few clicks – Maximum Transmission Unit, Maximum Segment Size, Time to Live, TCP receive window, cache size, path mtu, maximum duplicate acknowledges, large window scaling, selective acknowledgement, ports com, and Combuffer values.
Wireless Wizard XP/7/8/10/Server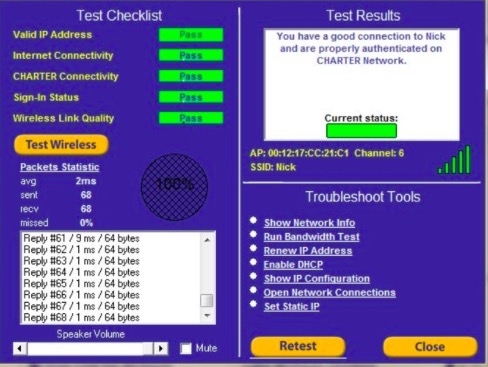 Quickly improve speed and reliability of Wireless and Wired Internet connections. Includes WiFI spectrum analyzer.