Fix: The Report Contains a Reference to a Data Source – SQL Server Report Builder
When you try to save a report in Microsoft SQL Server Report Builder you may get this message.
The report contains a reference to a data source that is not valid. Verify that the shared data sources and models that are required for this report are deployed to the report server.
You will need to add the correct Data Source Connection in Data Source Properties.
1. Right-Click in views Add Data Source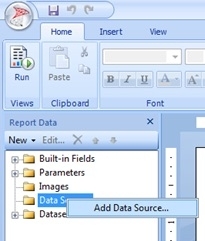 2. Add the correct shared or embedded data connection in the list. You must ensure the connection URL is pointing to the correct