Remove Annoying Windows 10 Prompt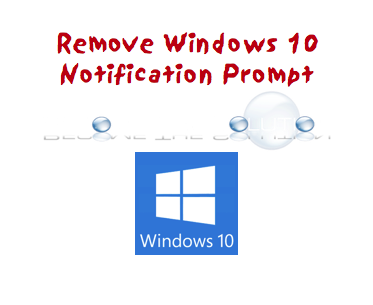 With the recent "free" release of Windows 10, Microsoft has embedded its Windows 10 update in many of the Windows previous Operating Systems. You likely notice the new "notification" to update to Windows 10 in your taskbar. Additionally, you might notice a fiercer prompt of warning you to update by a certain date.
Get this useless prompt removed now. Download
GWX Control Panel
to remove the "Is get windows 10 app enabled?" prompt. It's extremely easy and simple to use.

The application also have these features:
-Enable Get Windows 10 App (Permanently restore icon)
-Disable Operating System Upgrades in Windows Update
-Clear Windows Update Cache (See user guide for details)
* Please use the comment form below. Comments are moderated.*
Comments
No comments made yet. Be the first to submit a comment