Fix: Sorry We Can't Complete Your Purchase at This Time – PayPal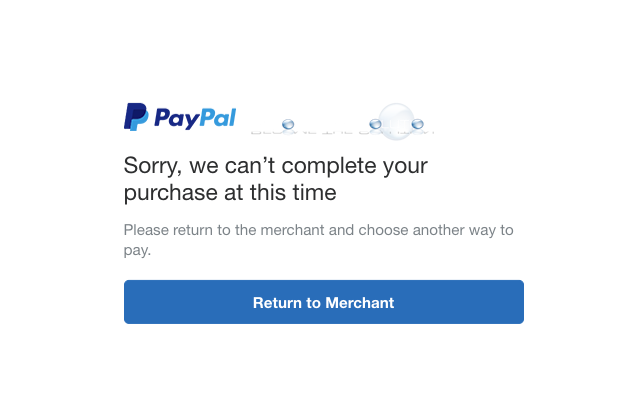 Did you just try making a purchase using PayPal but the merchant is unable to fulfill the purchase and you receive the message below?
Sorry, we can't complete your purchase at this time
Please return to the merchant and choose another way to pay.
There are 2 known solutions to correct this issue.
Verify your PayPal phone number. Some report that not verifying your phone number will prevent additionally purchases made with PayPal. Follow the steps here.
If the merchant allows for a different payment method, try using another one (credit card, etc.)
If you continue having this issue, use the comment form below to let us know. If you have another solution, please also let us know!
* Please use the comment form below. Comments are moderated.*