Easy Steps: PayPal Downgrade from Business to Personal Account
Do you currently have a PayPal business account that you want to convert to a PayPal personal account? You can easily downgrade your account by following the steps below. These are the most current steps online.
Login to your PayPal account.
At the top, go to Help.

Go to Message Center at the top.

Select Compose.

Select [My Account] -> [Changing Account Type] -> [Downgrade My Account]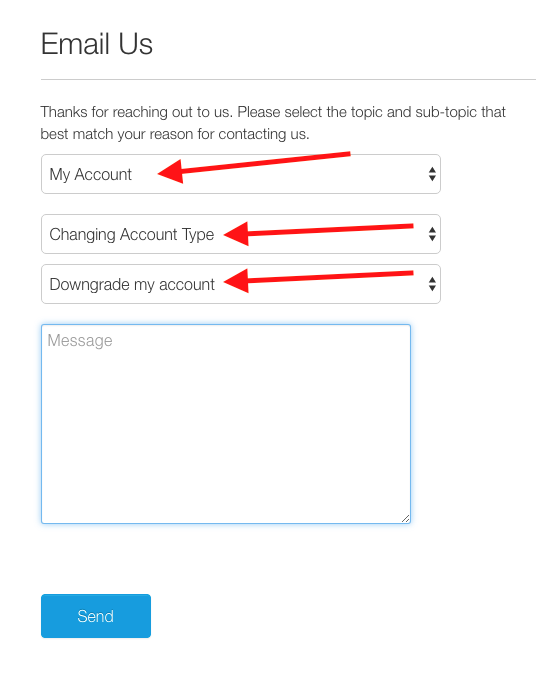 Type a message of something similar:
Hello, I wish to downgrade my current PayPal account (insert_email_address) from business to personal. Please assist.
Click Send.
Finally, you will receive an email from PayPal support a day or so later who will be able to successfully convert your business account to a personal account. See example below.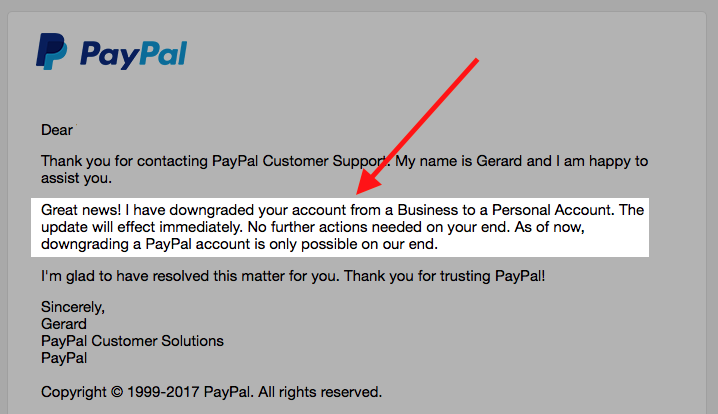 Note: At this time, there is no user based method for converting a PayPal business to personal account. This can only be done by PayPal representatives.