Easy: How to Access and Edit your Indeed.com Business Company Profile Page
If you recently signed up with an Indeed.com account to post jobs with, you may find it convoluted and difficult to actually access your Indeed company business profile page. The default login page to Indeed.com looks something like below when you first get in.

To immediately get to your Indeed.com business page, click Employers / Post Job in the top left corner.
This will bring you to your company dashboard. Now, to edit your Indeed.com business page information, click Edit Page under Company Page pictured below.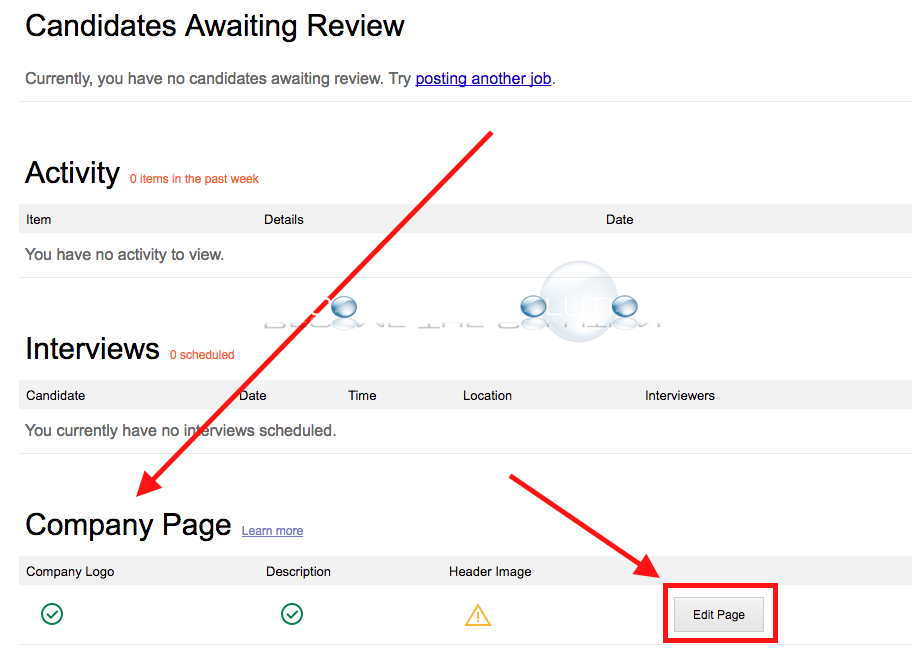 Now, you will be able to update your company information.
Change your Indeed.com Company Profile Business Name?
You cannot change your business name on Indeed.com yourself. You will need to contact Indeed.com support and request them to change your business company name. You may need to change your business name for legal reasons (From INC, LLC, etc..)
Indeed.com support is helpful and knowledgeable. You will receive an email response after contacting them in the support form.
* Please use the comment form below. Comments are moderated.*
Comments
No comments made yet. Be the first to submit a comment