Did you receive an email from Chase banking notifying you about your mobile number being removed from Chase QuickPay with Zelle (SM)? The email is similar to below. If you did not remove your number per the email, this action was confirmed by Chase banking as part of a "system upgrade". Read more below.
Your XXXXXX was deleted from your profile for Chase QuickPay® with Zelle(SM).
If you didn't request this contact change or if you have any questions, please call us immediately or sign in to chase.com/QP, open the side menu and choose "Secure messages". Please don't reply to this email; we're unable to read or respond to messages sent to this address.
If you have questions or would like us to help you update your Chase QuickPay settings, please call us at 1-877-242-7372.
Chase confirmed a system upgrade overnight generated this automated email about your mobile number allegedly being removed from your account. The email is very alarming since it sounds as if someone gained access to your Chase banking account and intentionally removed your mobile number from Chase QuickPay.
Chase banking representatives via phone confirmed that mobile numbers will be restored shortly even if they are not showing up in your QuickPay profile. You can check to see if your mobile number is already added back and if not, attempt to add it back.
Note: Always call Chase Banking Support to confirm system upgrades and steps to be taken first.
Sign in to Chase QuickPay.
Select Pay & transfer -> QuickPay with Zelle.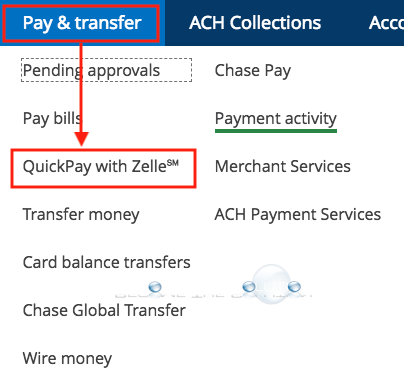 At the top bar, select QuickPay settings.

Choose your Chase banking account you have QuickPay setup on and confirm if your mobile number is added or not.

Click Add -> Phone.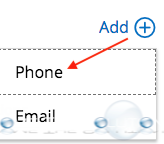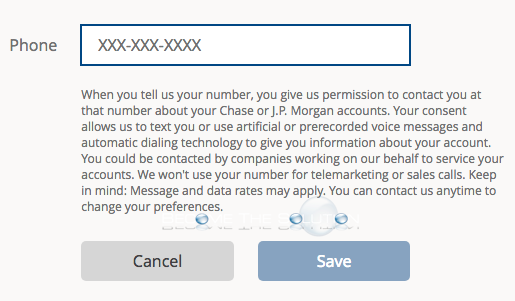 If you try to add your phone number, you may receive a message your mobile number is already setup with another Chase profile even though you do not see a number. Chase is likely still working on the issue with QuickPay mobile numbers. Reach out to Chase Banking support to confirm.

This mobile number is already set up with another Chase profile
Do you want to transfer your mobile number to this profile? We texted you to ask if you accept removing it from the profile where it's currently set up. Please reply to our text and choose "Next" if you agree to transfer this mobile number.
If you don't want to transfer it, choose "Edit" and tell us a different number.