Something Went Wrong on our Side. Please Try Again – PayPal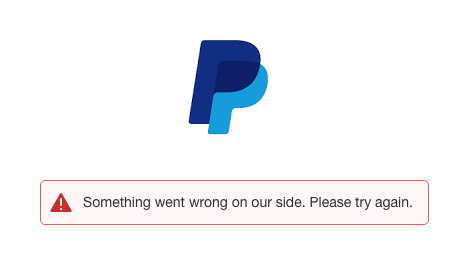 Are you trying to update information in your PayPal account but keep receiving an error message when you try to save an update on your profile or send a confirmation email?
Something went wrong on our side. Please try again.
This is very likely an issue PayPal is currently experiencing. Are you also experiencing the issue? Use the comment form below to let us know if you are also having the same issue as others the same time.
* Please use the comment form below. Comments are moderated.*
Comments
No comments made yet. Be the first to submit a comment