How to Cancel Your PayPal Pre-Approved Recurring Payments

Are you being charged recurring fees from a subscription you unknowingly made from a PayPal transaction? Do you have outstanding subscriptions that may not be deducting your PayPal account, but are till authorized too? Check your PayPal account now.
Go to Tools -> All Tools -> Recurring Payments -> My Pre Approved Payments link
A list of your current, past, canceled, and active payments will be shown.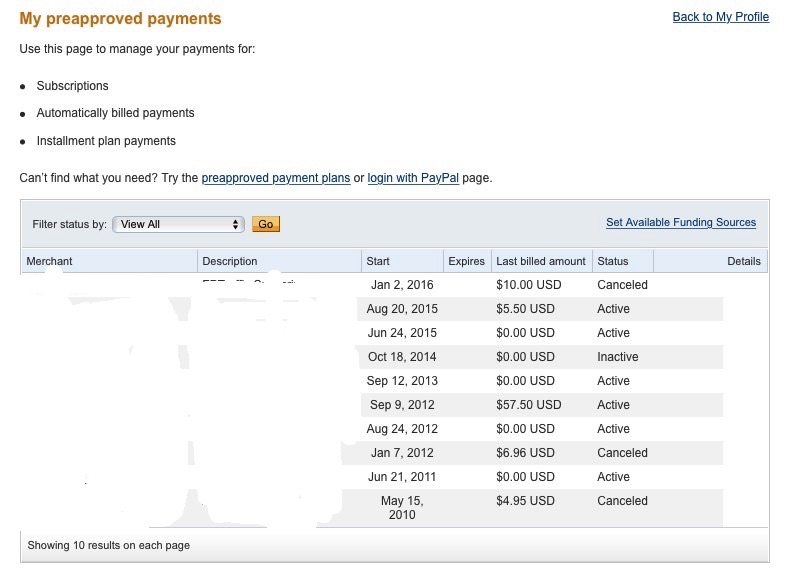 Take appropriate actions. If you cancel, PayPal sends a confirmation email similar to the below.

* Please use the comment form below. Comments are moderated.*
Comments
No comments made yet. Be the first to submit a comment