How To: Mac Sign PDF in Preview

Need to quickly sign a PDF in Mac OS X Preview app? You can easily sign your PDF using natural hand gestures on your Mac Laptop using your Trackpad.
1. Open your PDF in Preview
2. Click the briefcase icon.

3. Click on the freed raw tool.

4. If you are on a Mac Laptop, trackpad will be selected by default. Select click here to begin.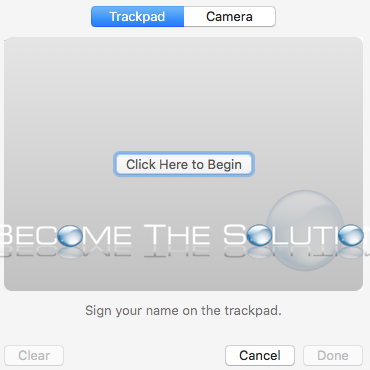 5. Sign your name. You can click any key when you are done. If you are not satisfied with your signature (It will probably take you at least a few times to get comfortable) you can clear it.
6. Once done, click the free draw tool again. You will find your new signature which you will click and place into your PDF!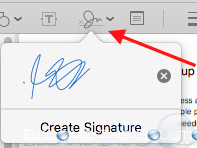 7. Save your PDF and you're done!
* Please use the comment form below. Comments are moderated.*
Comments
No comments made yet. Be the first to submit a comment