Fix: Default Printer Keeps Changing Windows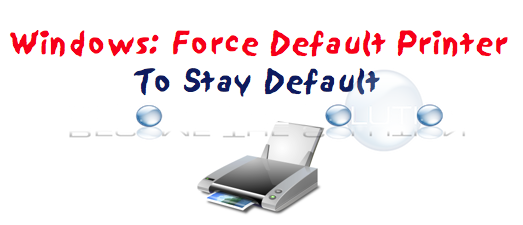 In Windows, your default printer may revert back each time you login. Your printer might revert back to
Adobe PDF
or
XPS file
.
The cause is
a corrupt NTUser.dat
file. Fine this file in the following location. This file is hidden so you might need to make all files visible in Windows (Open Windows Explorer -> Organize -> Folder & Search Options -> uncheck hide protected system files)
C:\Users\USER-NAME\NTuser.dat


The
NTUSER.DAT
file contains personal preferences and settings for a user. Deleting this file will also delete other things including desktop customizations and browsing histories.
After deleting
NTUSER.DAT
file log back into Windows and set your new default printer.
* Please use the comment form below. Comments are moderated.*
Comments
No comments made yet. Be the first to submit a comment