A few months ago I USPS certified an envelope with important documents. It was sent from my local USPS post office. I received a receipt of purchase and certified mail.
The delivery wasn't going far; it was in the same zip code and only a few blocks away from the post office I sent it from. I assumed this would be a straightforward delivery.
I tracked the delivery online at https://tools.usps.com/go/TrackConfirmAction_input
My delivery was accepted March 23rd and arrived at the USPS origin to be dispersed and delivered on March 23rd. On March 25th, my item was departed and was "currently in transit to destination". See below.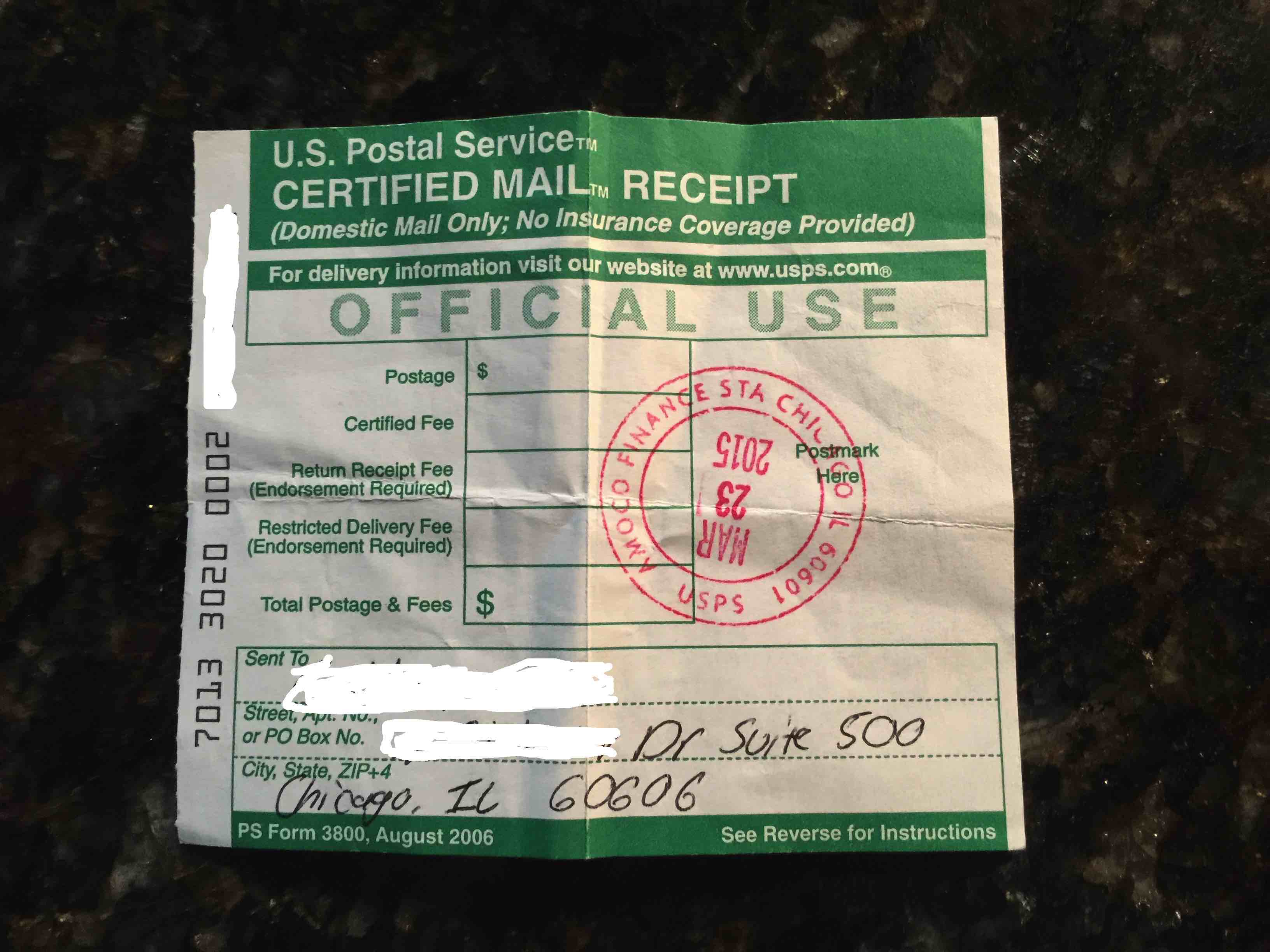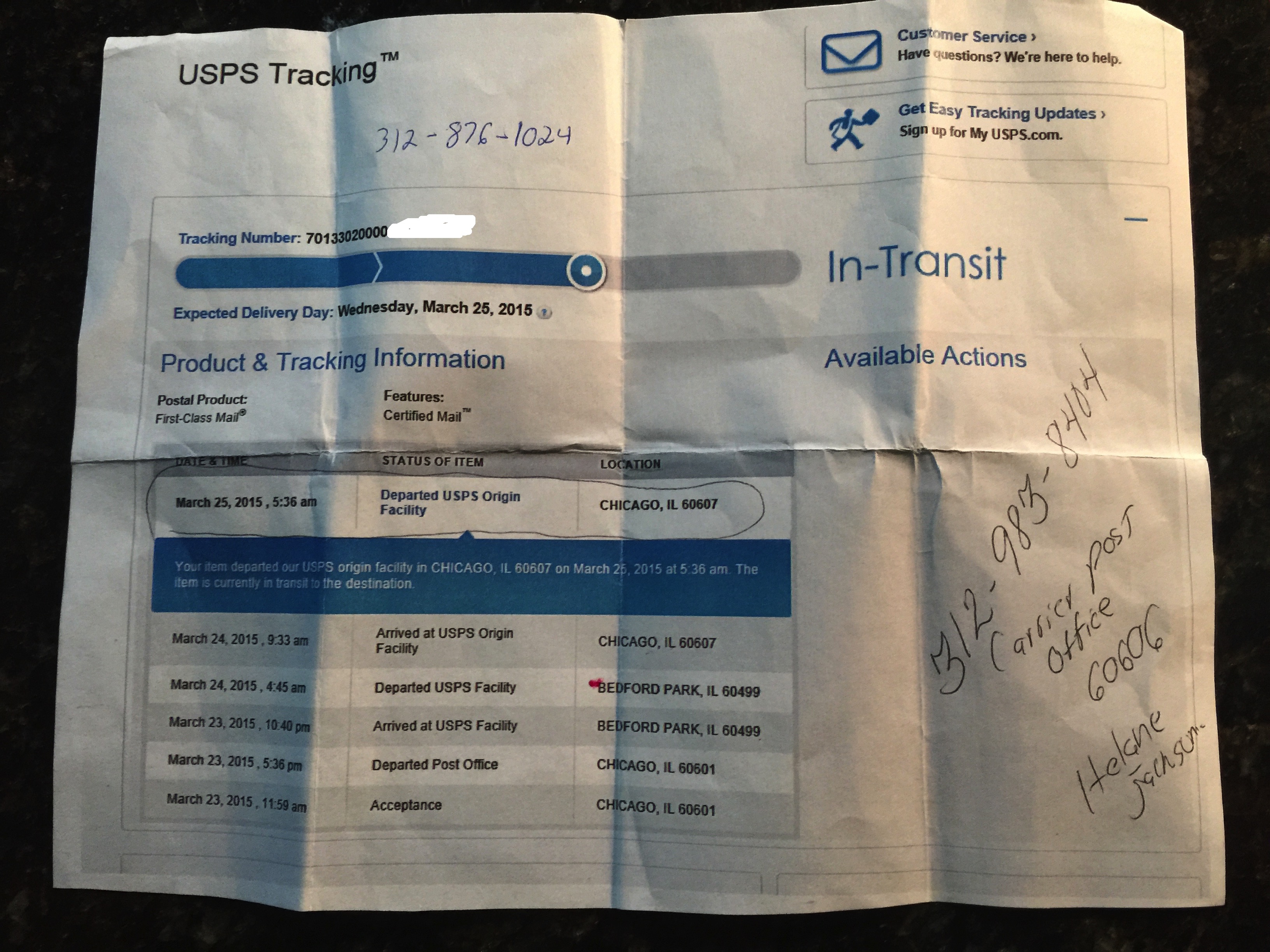 There was no update online after the March 25th notice. I expected to see an update a day later regarding delivery confirmation but did not.
I submitted 2 online claim requests with USPS claiming my mail was lost. I submitted the claims with my certified tracking number. I was never contacted by anyone regarding either claim.
About 2 months later, I returned to the post office I sent my mail from. The lady couldn't believe how long I waited to follow up on my mail. I told her I did not know where my mail was according to the online USPS tracking. She checked in their mailroom to see if my mail had returned but didn't find it. I told her I had a return address on my envelope but that I did not receive it either.
I demanded a refund ($3 and change) since my mail allegedly wasn't delivered and USPS couldn't tell me what happened. She told me she could not refund me.
She provided me the number to the departing facility my mail likely arrived to and urged me to call to find out if they had my mail. The number was for a carrier post office in zip 60606 – 312-983-8404. She said she would not be able to help me further and I would need to take up my pursuit of my mail with whoever answered this number.
I called 312-983-8404 for several days after. It rang with no voicemail. Several months later, I call 2-3 times a week and have yet to speak to someone.
My important mail documents are lost, I paid for a service that was supposed to ensure me delivery and tracking of my mail, and I have no way of finding out the fate of my mail.
USPS is one of the most worthless services my tax dollars go to. They have the worst customer service, unknowledgeable staff, and the brick and mortar buildings are typically dirty. I dread going into a post office because the employees are rude and obnoxious. This wasn't my 1st 2nd or 3rd bad experience at USPS either.
If you have a similar USPS story please share it with us.