Use Apple Cinema Display 30-inch (Full Resolution) with USB-C - What You Need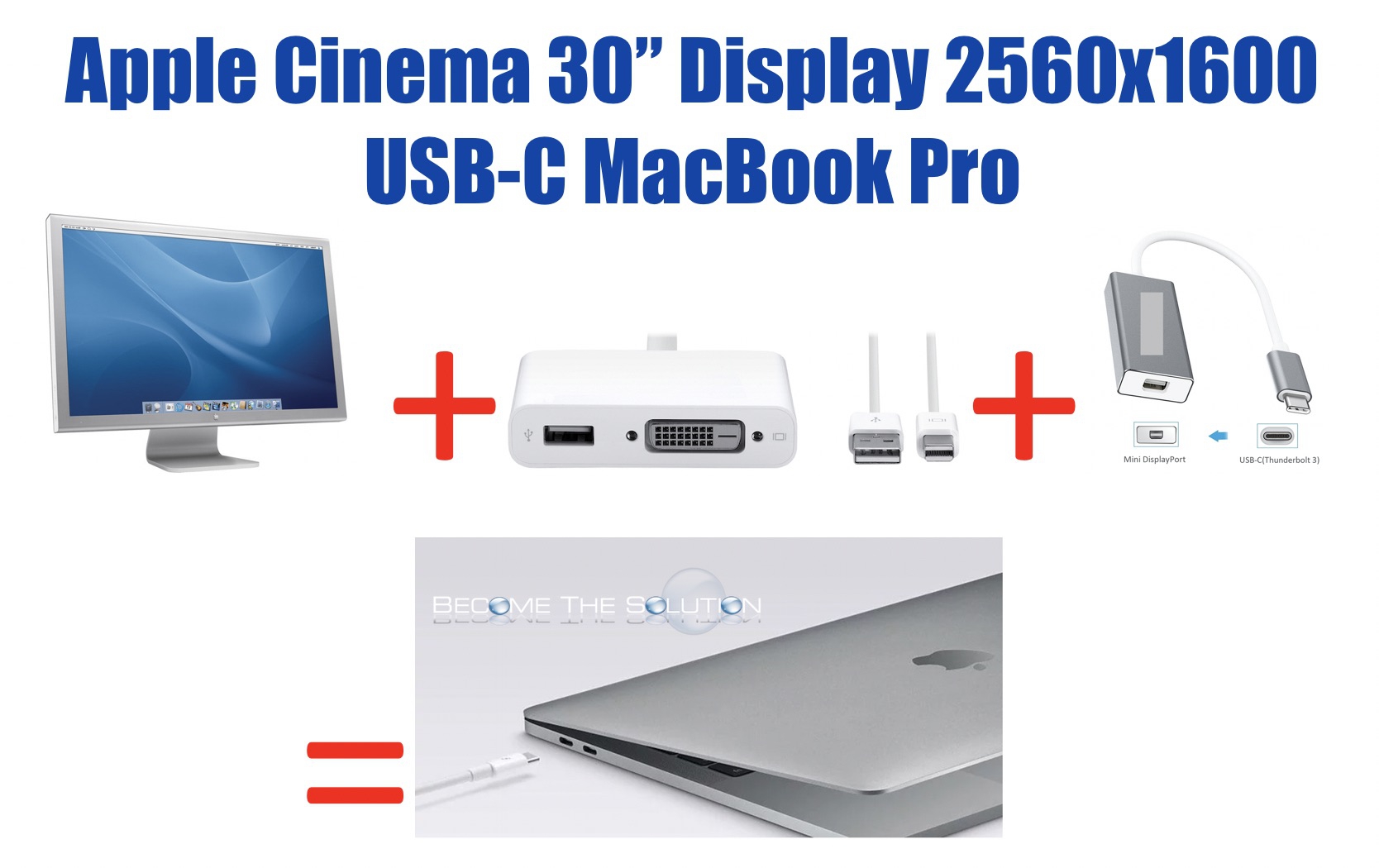 If you want to use an Apple Cinema Display 30" monitor with a MacBook Pro USB-C (Thunderbolt port) at optimum resolution 2560x1600, these are the cables you need.
Apple Mini DisplayPort to Dual-Link DVI Adapter – Buy Here
This adapter is needed to support 2560x1600 resolution. You can still use your Apple Cinema Display without this adapter, but you won't be able to achieve higher resolutions. Remember to buy a dual-link DVI adapter. This is the link to the original Apple adapter which is discontinued.
USB-C to Mini DisplayPort Female adapter – Buy Here
This adapter will accept the Male Mini DisplayPort end from the Apple Dual-Link DVI adapter and convert it to USB-C for your MacBook Pro.
Adjust the Cinema HD Display in Settings -> Displays. Choose Scaled -> 2560 x 1600 or Best for Cinema HD.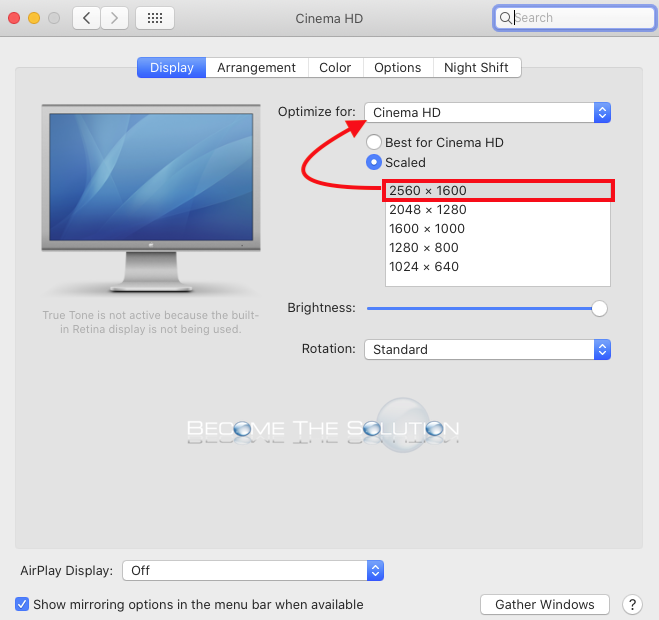 Note: We recommend using an available USB-C port on your MacBook Pro for this connection. Do not connect to a USB-C port on a USB hub. We had mixed compatibility results with various USB hubs.
* Please use the comment form below. Comments are moderated.*
Comments
No comments made yet. Be the first to submit a comment