Easy: Update Google Chrome Components
Check your Google Chrome components version and manually update them.
In Google Chrome browser, type
 chrome://components/
Click check for update next to each component.
Note: Google Chrome updates all components when there is an update to the Google Chrome browser itself.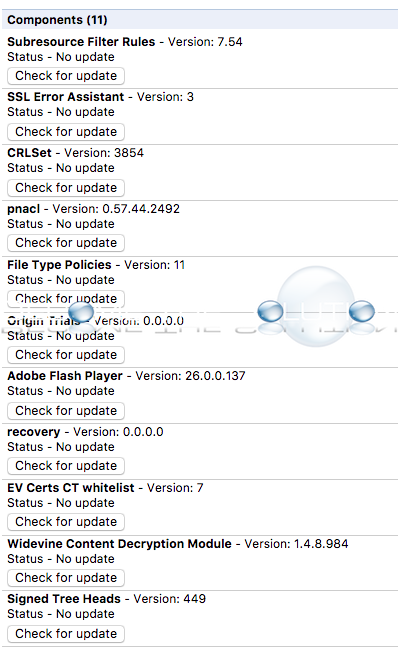 Currently, you can check for updates for the following components.
Subresource Filter Rules
SSL Error Assistant
CRLSet
Pnacl
File Type Policies
Origin Trials
Adobe Flash Player (Chrome uses its own Built in Adobe Flash. More secure!)
Recovery
EV Certs CT whitelist
WIdevine Content Decryption Module
Signed Tree Heads
Related Posts