How To: Reset Display Color Mac OS X
Did you accidentally screw up or delete your Mac OS X color display setting calibration? This is frustrating and there is no easy way to revert back to the old calibration you had. However, you can factory reset your Mac OS X screen display color settings. Follow the steps below.
Open ColorSync Utility in Applications -> Utilities.
Select Devices -> expand Displays -> select your display -> and under Current Profile select Set to Factory.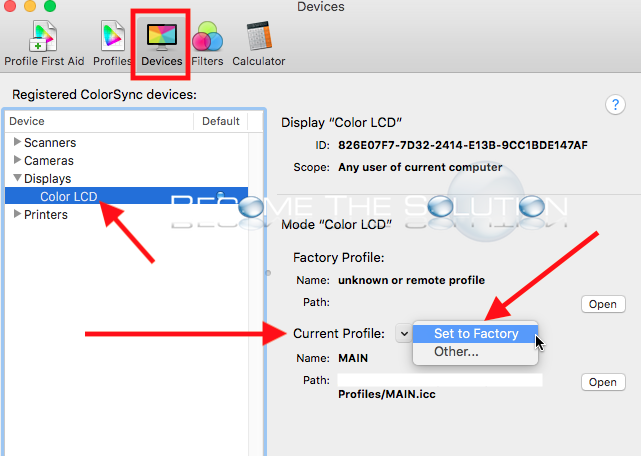 Your display will be set to the default Apple Color (Color LCD) profile for your current screen.