Fix: Problems with Facebook Permissions – Instagram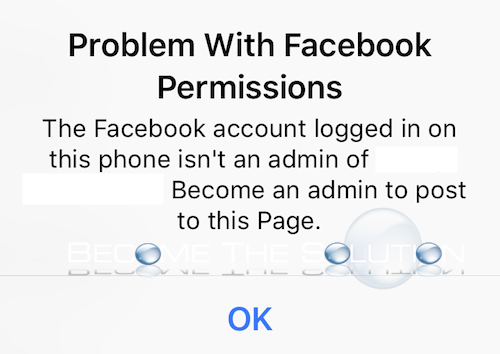 You may receive an error message when attempting to connect a Facebook account with a Facebook group/fan page in Instagram.
Problem With Facebook Permissions
The Facebook account logged in on this phone isn't an admin of "". Become and admin to post to this Page.
If the Facebook page was previously connected to your Instagram account, it is possible your rights to the page changed or the connection to the page was somehow broken. You will need to reconnect your page through the Instagram app again. Follow the steps below.
In the Instagram app, click settings gear icon.
Scroll down to Settings and select Linked Accounts.
Select Facebook and connect your Facebook account with the Facebook page you are an administrator of.
* Please use the comment form below. Comments are moderated.*