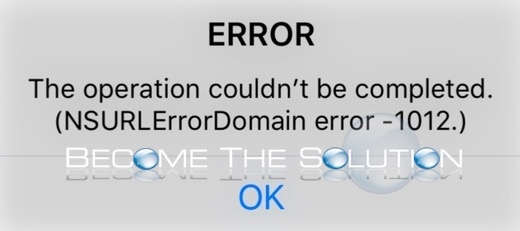 If you receive this error while using an iOS App, it may be due to you "stressing" the app process to resolve a URL.
Error
This operation couldn't be completed.
(NSURLErrorDomain error -1012.)
The application may be trying to resolving multiple requests at once due to simultaneous requests by you. Try to slow down and re-try your request – it should work OK. Also, ensure you are running the latest updated version of the app.
* Please use the

comment

form below to let us know if you experience issues, have questions, or can provide solution. We want and encourage feedback. *