For users using with multiple displays with their Mac OS X computer, you can install a 3rd party tool to allow your default Mac X Menu Bar across every monitor you have. Keep in mind, since the release of Mac OS X Mavericks 10.9, you can allow your menu bar across multiple screens.
For previous versions of Mac X 10.9, you can install SecondBar here.
Note: You can install and use SecondBar on the latest version of Mac X, however it remains unsupported.
1. After downloading SecondBar, the first time launching you will need to enable access for assistive devices. Click Ok then click Open System Preferences.

2. You will see SecondBar listed in Accessibility. Click the checkmark next Secondbar it to allow control.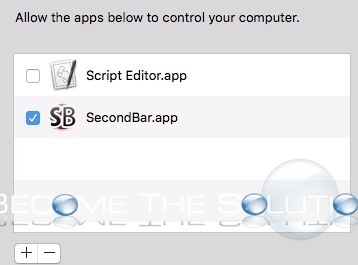 3. You should immediately see another MenuBar hoovering on your mac.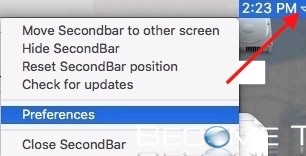 4. Drag the MenuBar to any screen you want. Change preferences, including MenuBar opacity.