How To: Mac Mail Remove Autofill Email Address - Latest Version
The latest Mac Mail client uses a different technique to remove previously added email addresses. The old method is documented here. To remove previously remembered email addresses in Mac X Mail client, follow these steps.
1. Open Mac X Mail. Go to Window -> Previous Recipients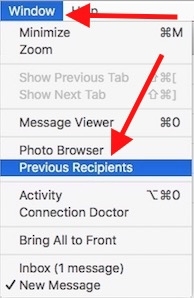 2. This brings up all previous email addresses you sent email to. Simple find the email you want to remove, then select Remove From List.