Mac Mail Insert Text Hyperlink into Email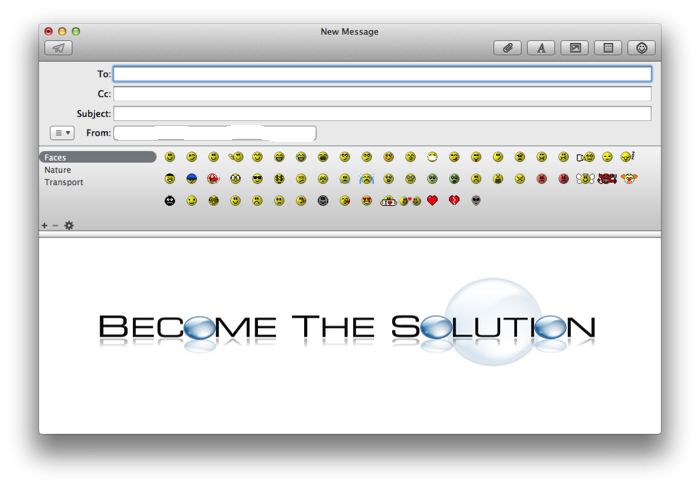 There is no straightforward method of inserting a customizable hyperlink into a Mac Mail email message and masking the link with pretty text i.e.
My Email Link
. There is a way to manipulate the link in your email to place text over it. Follow these steps.
1. In Mac X Mail, create a new email message
2. Copy/paste a hyperlink in the email. In the example below, this is

3. Now, move your cursor somewhere into the hyperlink and begin typing text you want to use. For example, I typed "My Link" somewhere in the link pictured below.

4. FInally, delete the surrounding hyperlink leaving only "My Link". Then, test your link by right-clicking and Open Link.

* Please use the comment form below. Comments are moderated.*
Comments
No comments made yet. Be the first to submit a comment