Fix: Kernel Driver Not Installed (rc=-1908) VirtualBox Mac
When you try to launch a virtual machine in Oracle VirtualBox, you receive successive error messages.
Kernel driver not installed (rc-1908)
Make sure the kernel module has been loaded successfully.
where.suplibOslnit what:3
VERR_VM_DRIVER_NOT_INSTALLED (-1908)
- The support driver is not installed. On linux, open returned ENOENT
You may also receive this error message:
The virtual machine "" has terminated unexpectedly during startup with exit code 1 (0x1).
Result Code: NS_ERROR_FAILURE (0x80004005)
Component: MachineWrap
Interface: IMachine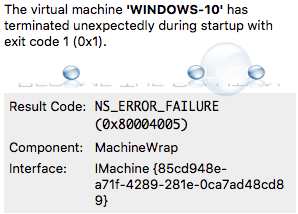 If you recently installed Oracle VirtualBox, restart your computer to ensure the VirtualBox drivers loaded correctly.
All else, it is possible Mac OS is blocking the Oracle VirtualBox kernel extension. Follow the steps below.
Go to System Preferences -> Security & Privacy and choose Allow from the bottom of the screen. (If you do not see this, then Mac OS is

not

blocking the Oracle VirtualBox kernel driver extension).

Search for an extension named Oracle and check the box next to it to allow it.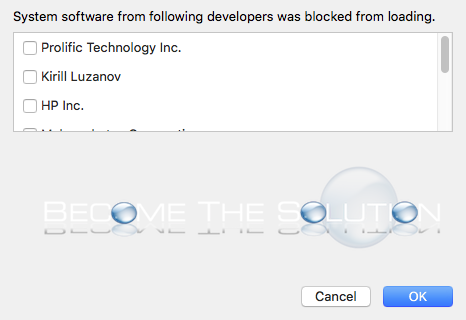 Restart your Mac.