Fix: iTunes Can't Create MP3 Version – Convert
If you try to convert audio files in iTunes, you may notice Create MP3 Version is missing from the convert menu. Follow the steps to enable create mp3 version in iTunes.
Open iTunes. Go to iTunes -> Preferences
Click Import Settings…

Select MP3 Encoder from the drop down menu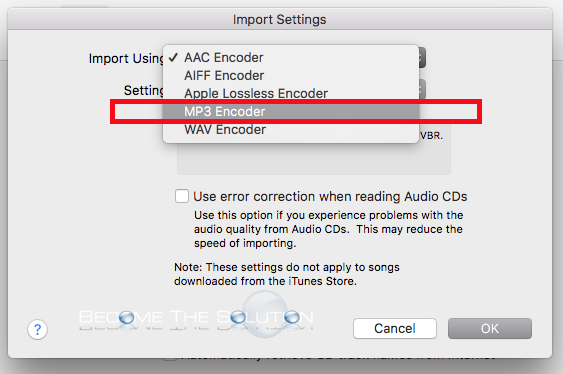 Now you should see Create MP3 Version in the iTunes convert menu. Easy peasy!