Stop: Disable All Notifications in Google Chrome (With Pictures)
Disable web pages from sending you annoying notifications in Google Chrome. These are the white boxes that show up in the top left corner, similar to below.
1. Open Google Chrome settings and click Advanced.
2. Under Privacy and Security click Content settings.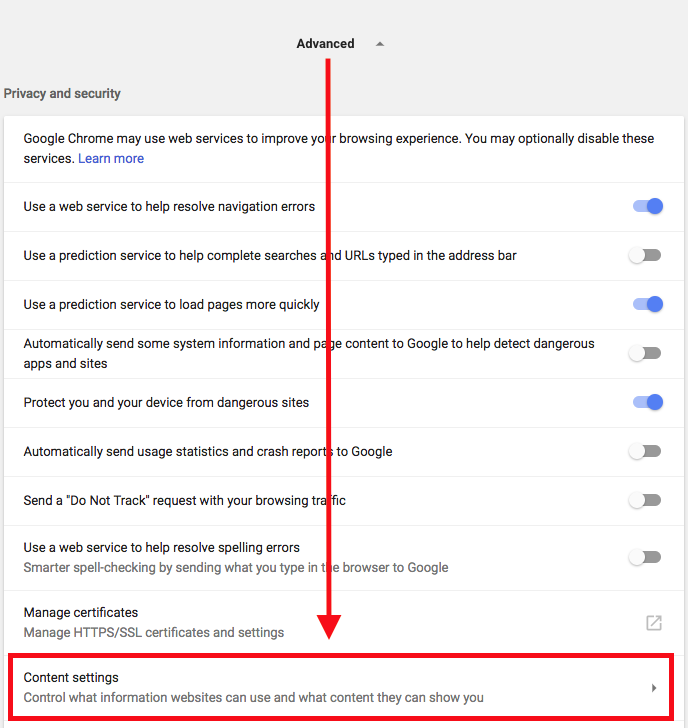 3. Select Notifications.

4. Toggle the on / off button to disable Google Chrome notifications.