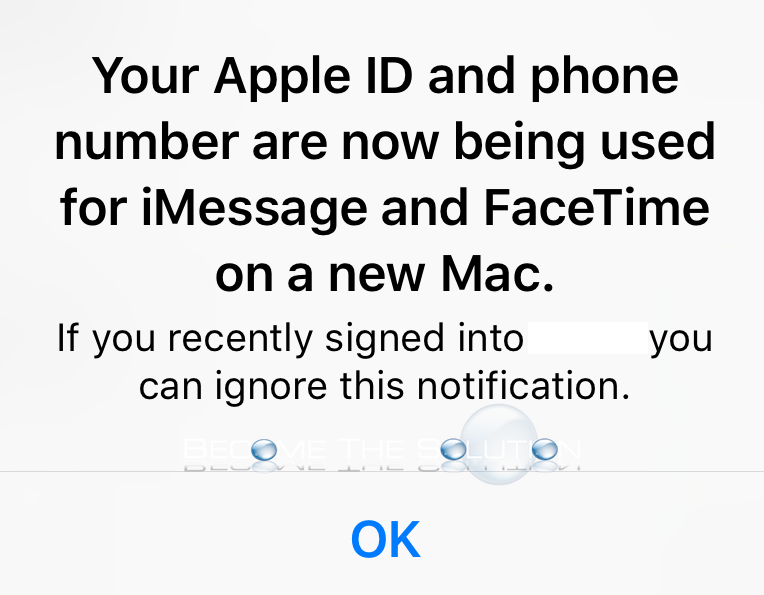 You may receive a prompt on your Apple iOS devices that use the same iCloud account that a new device is being used on your account. The latest iOS 10.3 (14E277) update seems to have forced re-authentication of your devices. You will be prompted to enter the password again across all your iOS devices that use the same iCloud account.
Your Apple ID and phone number are being used for iMessage and FaceTime on a new Mac.
If you recently signed into "" you can ignore this notification.

So, if you recognize the device in the message, you can ignore. However, it is always best to check and manage your iCloud devices. You can now check for all connected iCloud devices conveniently from your iOS device. Follow the steps below.
1. Open Settings on your iOS device. At the top, you will see the current iCloud account you are logged in with. Click your iCloud account. (This now displays with the latest iOS 10.3 update).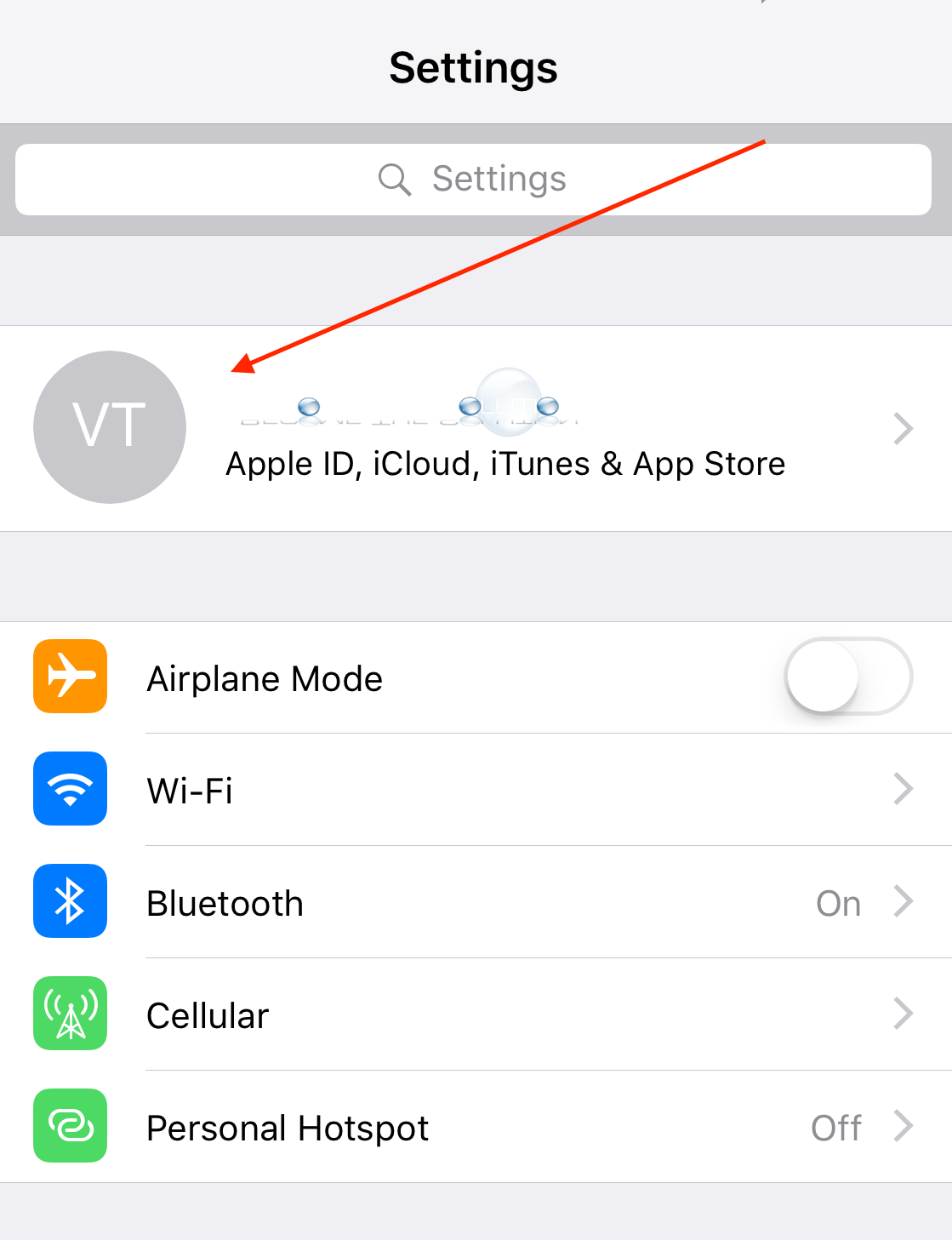 2. Scroll to the bottom to see a list of your connected iCloud devices. You can click any device to manage it.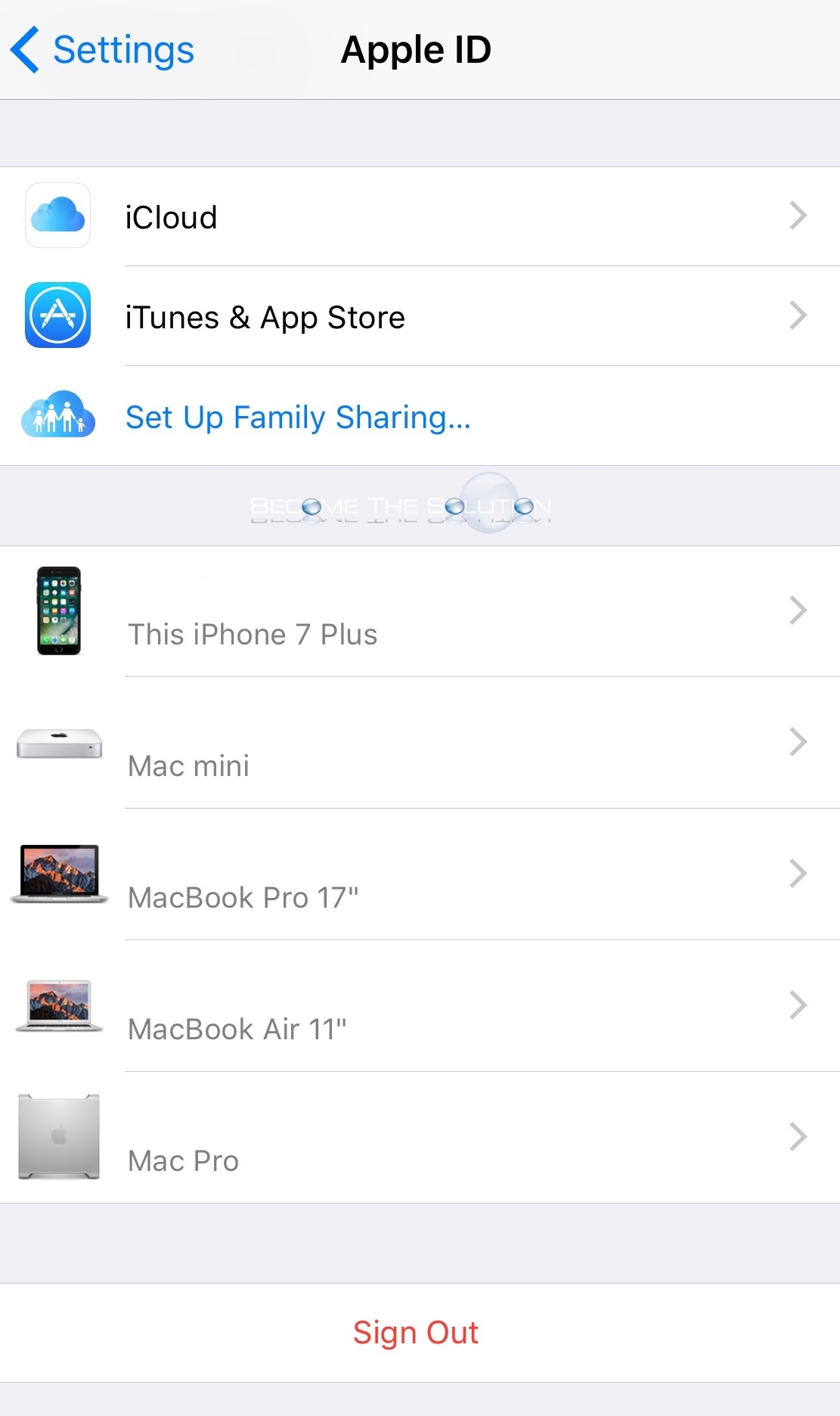 * Please use the

comment

form below to let us know if you experience issues, have questions, or can provide solution. We want and encourage feedback. *