Fix: Application Blocked by Java Security
If you receive a Java pop-up message while trying to access an application or website online using your web browser, you may need to allow the website in Java security settings.
Application Blocked by Java Security
For security, applications must now meet the requirements for the High or Very High security settings, or be part of the Exception Site List, to be allowed to run.
In Windows, open the Java control panel settings in Control Panel -> Java.
Go to Security tab and click edit site list.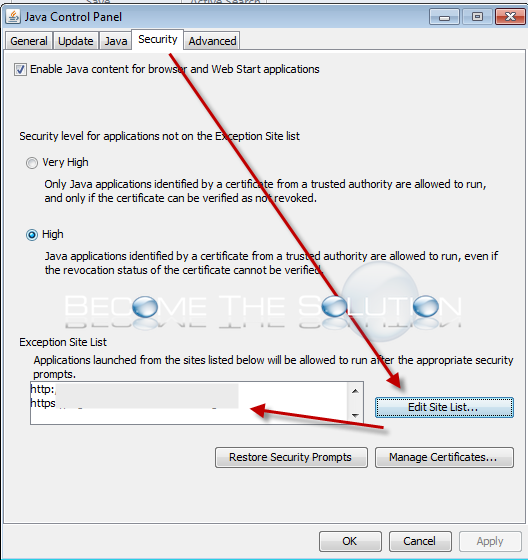 Add the website you are trying to browse to the Java exception site list. Be sure to include either http or https from the URL bar (copy and paste the URL exactly from your browser).