Fix: Instagram – Signup Blocked
If you are trying to register a new Instagram account on your mobile device (iPhone or Android), you may receive the following error message that prevents you from completing a new account when you get to the create username screen.
Signup Blocked
Sorry, you can't create a new account right now.
And…
Error
Sorry, we couldn't register you. Please confirm you have an internet connection and try again in a moment.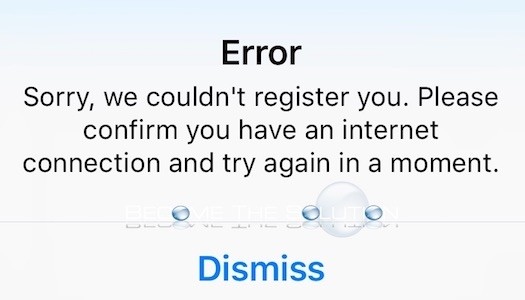 If you keep trying, you will not be able to register an Instagram account even through it tells you to wait a moment. More than likely, you have created a maximum amount of Instagram account already with your mobile device OR you have added the maximum amount of account tied to your Instagram app. No need to worry, simple create your account on a desktop computer – it will work fine.
Go to the Instagram Sign-Up page.
Create and sign up for an account the same way you were on your iPhone or Android. You will be able to use the same exact credentials (name, email, mobile number, and username if it is available) as you were before.