Fix: Adobe PDF Unable to Connect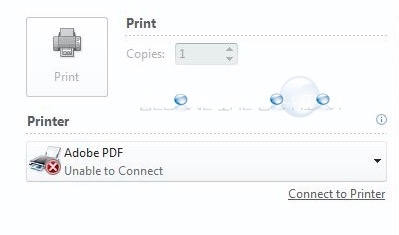 You may receive the following error when trying to print or export to Adobe PDF in Microsoft Windows.
Adobe PDF – Unable to Connect
You will need to make Adobe PDF as a default printer in Windows in Control Panel. Reboot your machine after this to apply the changes.

* Please use the comment form below. Comments are moderated.*
Comments
No comments made yet. Be the first to submit a comment