Fix: Twitgrow Keeps Loading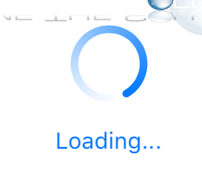 Over the past few days, if you use Twitgrow you may notice you haven't been able to login to any of your Twitter accounts. When you try to, you get stuck on the accounts scree and an infinite loading loop.
Twitgrow has posted a message in the App Store that their app will be temporarily unavailable while they move servers:
IMPORTANT: We are upgrading/moving to a different SERVER. App will be down for a few days. We will notify when app is back. Sorry for any inconveniences.

Guess we wait…
* Please use the comment form below. Comments are moderated.*
Comments
No comments made yet. Be the first to submit a comment