Google AdSense App – Account Unavailable.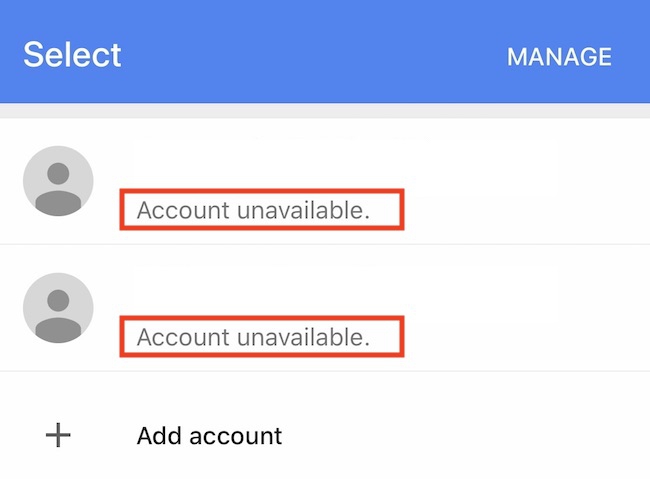 As of mid October 2019, the Google AdSense App appears to have stopped working for iOS and Android users. Opening the AdSense app displays your accounts with a message Account unavailable. For the many users that did not know, Google announced earlier this year it would discontinue the AdSense app in favor of accessing AdSense from mobile browsers. No official dates were shared other than the "end of 2019".
"Our vision is an AdSense that does more to keep your account healthy, letting you focus on creating great content, and comes to you when issues or opportunities need your attention.

With this in mind, we have reviewed our mobile strategy.

As a result, we will be focusing our investment on the AdSense mobile web interface and sunsetting the current iOS and Android apps. By investing in a common web application that supports all platforms, we will be able to deliver AdSense features optimized for mobile much faster than we can today."
The easy alternative to the Google AdSense app is to create a bookmark in your mobile browser to the AdSense website here and login with your AdSense account.
Good riddance AdSense App, you made our fingers refresh your app many miles a day.
* Please use the comment form below. Comments are moderated.*
Comments
No comments made yet. Be the first to submit a comment