There are many different ways to ad Google AdSense code into Joomla articles. This type of code is known as
Javascript
. This guide will show you the most efficient way to add AdSense code into any Joomla article. This guide is written for Joomla 2.5 but can similarly be followed for Joomla 1, 2, and 3!
First, let's get started with the most popular and powerful editor for Joomla -
JCE Editor
. Download and install JCE editor into Joomla backend.
Let's configure JCE Editor to accept script and code. Go to Components -> JCE Editor -> Editor Profiles -> Default -> Editor Parameters. Change validate HTML to No.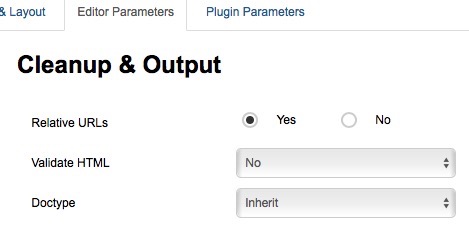 Next, go to Advanced in the side column and change the following options to Yes – Allow Javascript, Allow CSS, Allow PHP, XHTML Inline Scripts.

Great, JCE Editor is all set for us to use AdSense code in it. However, we still need to tell Joomla to not format any scripting code we insert. Go to Site -> Global Configuration -> Text Filters. For Super Users select No Filtering.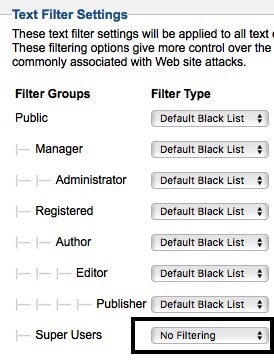 Now you can ad AdSense code into any Joomla article and not worry about Joomla auto formatting it. Create a new article, toggle JCE to text mode and paste your AdSense code in. You can then toggle back JCE editor and you won't see your code unless you toggle back again to text.