Disable Joomla XTD JCE Editor Buttons (Module, Menu, Contact, Article, Image)

By default, Joomla enables quick editor buttons that appear below JCE editor. These buttons are not controlled by the JCE configuration. In order to remove these buttons, you can modify their group access within Joomla or disable the plugins altogether so they are not loaded and do not appear. Follow the steps below to disable the Joomla XTD editor plugins.
Login to Joomla backend and browse to Extensions -> Plugins.
Under Search Tools select editors-xtd. You will see a list of plugins with "Button –".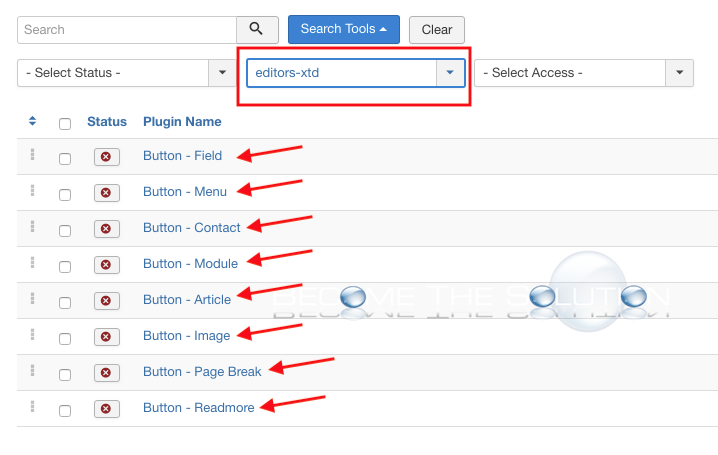 Disable the following plugin buttons to remove them from JCE editor.
Button – Filed
Button – Menu
Button – Contact
Button – Module
Button – Article
Button – Image
Button – Page Break
Button – Readmore
The Joomla XTD buttons should no longer appear underneath the JCE editor now.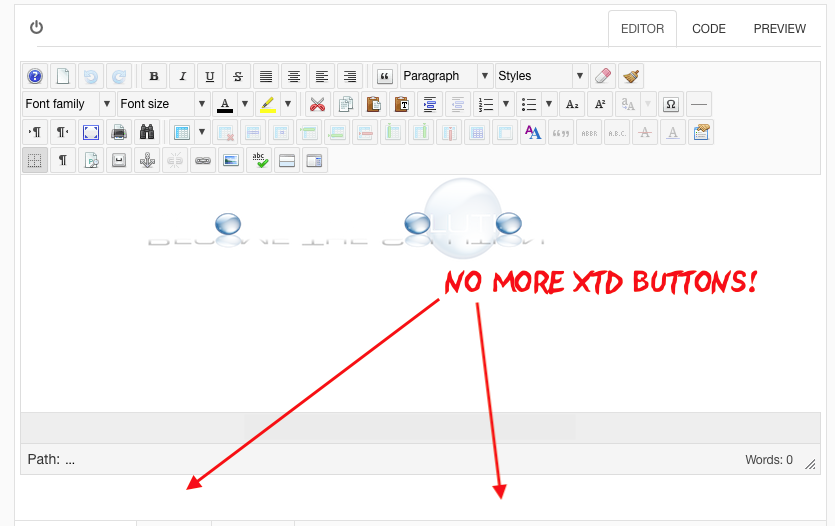 * Please use the comment form below. Comments are moderated.*
Comments
No comments made yet. Be the first to submit a comment