Joomla Add Google AdSense Pop Up Box Window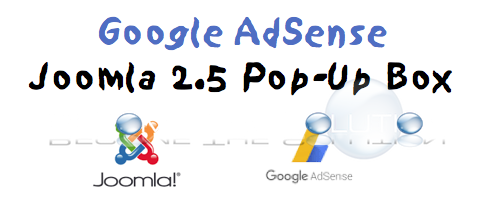 In our
first guide,
we setup Joomla to accept Google AdSense code into any Joomla article. Please follow that guide first before reading on further to ensure your Joomla backend is properly configured.
Download and install
Simple PopUp for Joomla here.
This amazing Joomal Plugin will display any content in a fancy pop-up box on any page of your Joomla site. For the purpose of this guide, we will configure Simple PopUp to display a Google AdSense add on your homepage.
Once installed, lets get Simple PopUp configured. Plugins -> Content – Simple PopUp
Align Text: Center
Width: 500
Height: 120
Auto Dimensions: Yes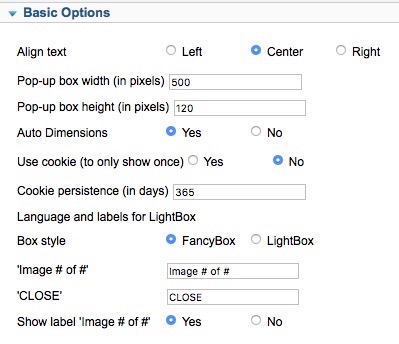 The rest of the Basic Settings can remain default. Finally, enable Simple PopUp Plugin.
Create a new custom HTML module. Go to Extensions -> Modules. Select New. Select Custom HTML.
We can name it Pop-Up AdSense Code. Hide the title. Under Basic Options select Prepare Content to Yes. Finally, you can make the module position to anything that would be a valid position on your homepage. It won't matter where exactly because the module will simply pop-up when you visit the page – you'll see.
In the text portion of the module, copy/paste in your AdSense code. (Assuming you have an AdSense ad unit, we really like the google small rectangle ads 300x250). Finally, publish and save it.
Open your homepage and you should have a beautiful looking AdSense ad users will be forced to click or close out of before reaching your content
J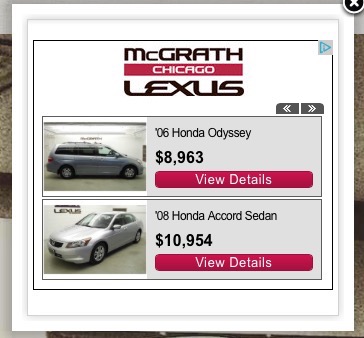 * Please use the comment form below. Comments are moderated.*
Comments
No comments made yet. Be the first to submit a comment