Facebook Ad Promotion Not Approved: "Uses Images that Excessively Focus on a Person's Body or Body Part…"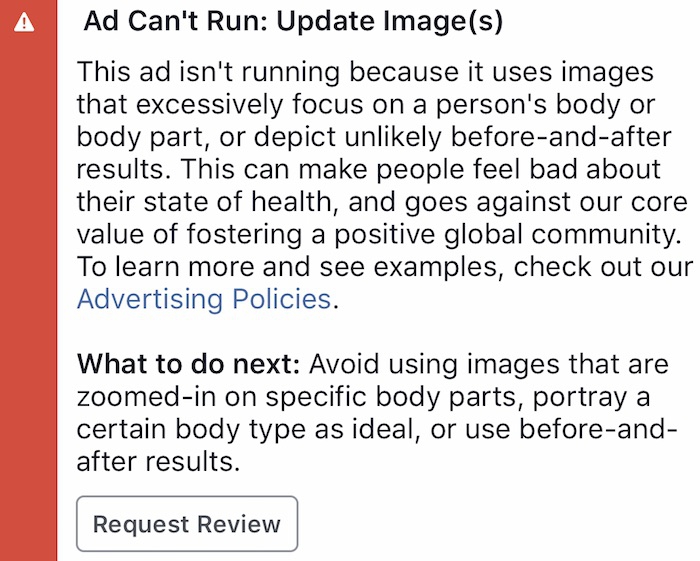 Did you try to boost a Facebook image or video post (Facebook Ads) but received a notification the promotion was not approved due to the following reason:
This ad isn't running because it uses imaged that excessively focus on a person's body or body part, or depict unlikely before-and-after results. This can make people feel bad about their state of health, and goes against our core value of fostering a positive global community. To learn more and see examples, check out our Advertising Policies.
What to do next: Avoid using images that are zoomed-in on specific body parts, portray a certain body type as ideal, or use before-and-after results.
Request Review
Below is the image we tried to boost on a Facebook page, it is a humorous image (meme) that isn't shaming anyone's body.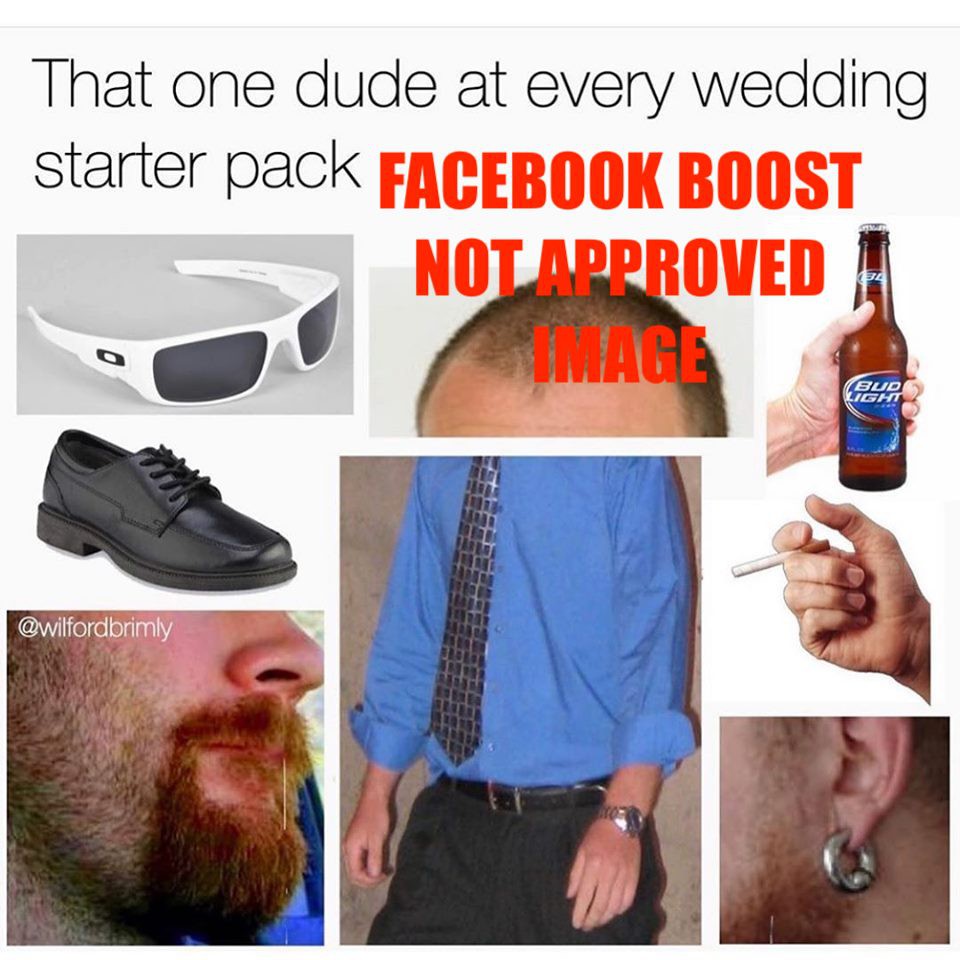 In our case, Facebook's decision not approve our boost was miscalculated. We clicked Request Review and detailed in few sentences why the image is not violating Facebook advertising policies. The image was approved soon after that.
Email From Facebook:
Thank you for notifying us about your ad disapproval. We've reviewed your ad again and have determined it complies with our policies. Your ad is now approved. Your ad is now active and will start delivering soon. You can track your results in Facebook Ads Manager.

For anyone else experiencing this, try the Request Review option. Let us know if Facebook made a mistake for your boost post.

* Please use the comment form below. Comments are moderated.*
Comments
No comments made yet. Be the first to submit a comment