You may receive an error in Microsoft Windows while performing a process or running a script. In addition, the error may appear when you did not invoke any action (another process in the background caused the error).
Microsoft Console Based Script Host has stopped working
A problem caused the program to stop working correctly. Please close the program.
You have to research which program is causing the script host to break. Follow the steps below.
You can try to suppress the error message entirely. Perform the following steps.
*In Windows, open a Run command window.
*Type wscript and click OK.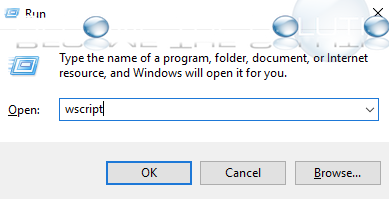 *Uncheck Display logo when script executed in command console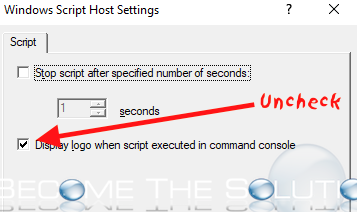 If the first step did not work, download and install Microsoft AutoRuns. This program will allow you to see what program caused cscript.exe to run and create the error message. You can narrow down from that program the issue.
All else, run System File Checker (SFC) on your Windows system. Open a windows command prompt and type the following command.
sfc /scannow

The processes could take up to 15 minutes to complete.
If you continue to receive this error message, use the comment form below to let us know.