Fix: Mac Mail Export to Photos Not Working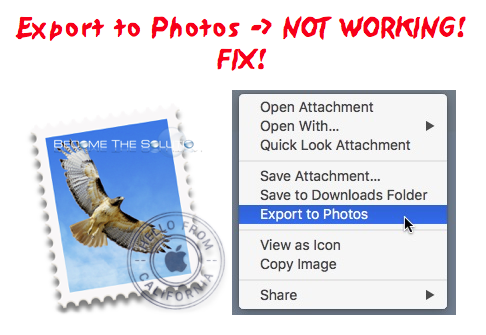 If you are unable to export photos from Mail into the Photos app on Mac (Mail app right-click -> Export to Photos) try the following fixes in order.
Ensure add to photos share menu is enabled. Go to System Preferences -> Extensions -> Share Menu -> Add to Photos is checked.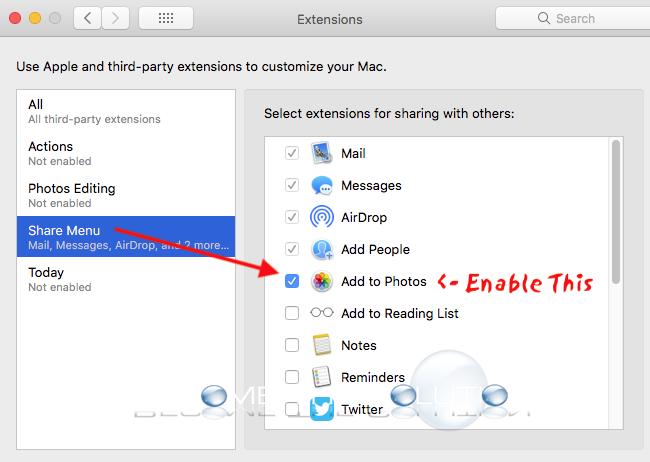 Verify your primary Photos library is set to system photo Library. If this option is greyed out, then it already is correctly set. To check if you have multiple photo libraries, launch Photos while holding down the option key. Then, in Photos app, go to Preferences -> and select Use as System Photo Library.

* Please use the comment form below. Comments are moderated.*
Comments
No comments made yet. Be the first to submit a comment