Fix: iPhone Can't Add GMAIL Address (Too Many Redirects Occurred – Safari)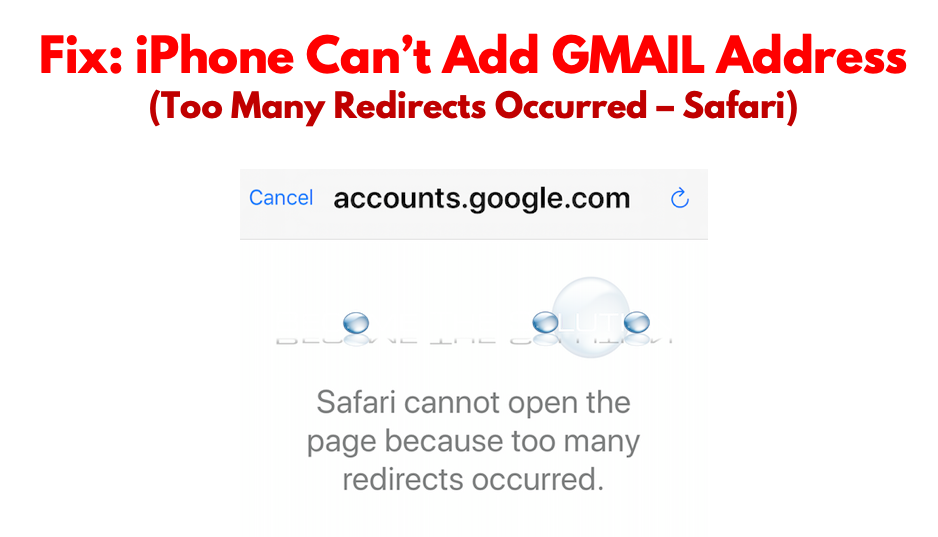 If you try to add a GMAIL account on your iPhone through Mail, you receive a message in Safari web browser: Safari cannot open the page because too many redirects occurred. Safari is unable to handle the redirects due to outdated cache and data in Safari. Follow the steps below.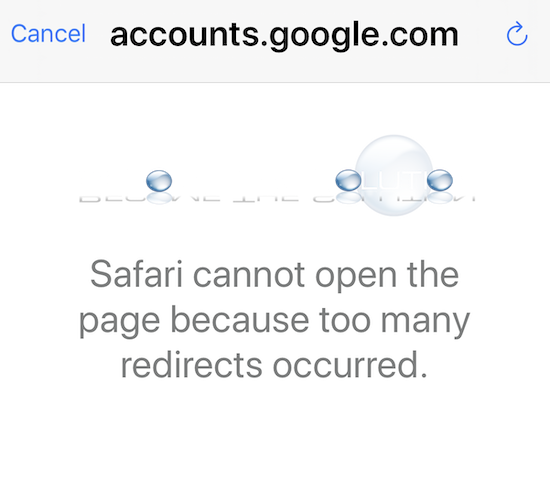 1. On your iPhone, open Safari -> Bookmarks icon (bottom) -> History icon (top) and clear history, cookies, and other browsing data -> All Time.
2. Open a new Safari window and sign into your Gmail email account -> https://mail.google.com/. Leave this window open.
3. On your iPhone go to Settings -> Passwords & Accounts -> Add Account -> Gmail and tap continue. It should redirect to the open browser window with Gmail and add the Gmail account to your iPhone Mail.
* Please use the comment form below. Comments are moderated.*