If your PC or Laptop is having intermittent connectivity to the Internet, you may need to repair and rebuild your TCP/IPC Winsock settings. TCP Winsock defines how software on a Windows Operating System should be able to access the TCP/IP stack, thus how software can connect to the Internet.
If you are experiencing the issue, your LAN connection will appear connected all the time – but your Internet may not always load and you will receive "page cannot be displayed" in your favorite web browser such as Internet Explorer. Winsock corruption can occur from a virus or malware usually installed from other 3rd party software.
To fix and repair TCP Winsock and the Windows TCP/IP stack:
Open Windows Command Prompt and run as administrator (right-click, "run as administrator)
Type netsh winsock reset
You should see this message: Successfully reset the Winsock Catalog.
Then, type netsh int ip reset
You will see these messages:

Resetting Global, OK!
Resetting Interface, OK!
Resetting Unicast Address, OK!
Resetting Neighbor, OK!
Resetting Path, OK!
Resetting , failed.
Access is denied.
Resetting , OK!
Restart the computer to complete this action.

Now, reboot your computer to complete the reset.
After the reboot, verify your WinSock repair. Go to Start -> Run -> Msinfo32 -> OK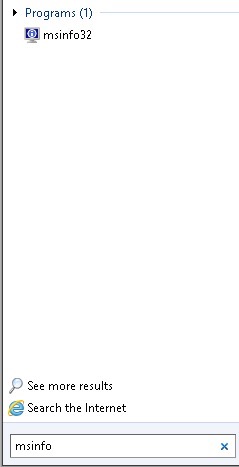 Expand Components -> Network -> Protocol

Look for 8 named services that match the names in the list below to validate. If you see more or less entries, you might be using a proxy.
MSAFD Tcpip [TCP/IP]
MSAFD Tcpip [UDP/IP]
MSAFD Tcpip [TCP/IPv6]
MSAFD Tcpip [UDP/IPv6]
RSVP UDP Service Provider
RSVP TCP Service Provider
RSVP UDPv6 Service Provider
RSVP TCPv6 Service Provider