How To: Implement Schema Microdata with Google Help
Are you trying to implement the correct microdata on your blog, website, or business page? Do you want your Google Card to show exactly what you want when your business is Googled? Luckily, there is Google Markup Tool to help you create actual microdata markup that Google will accept.
1. Open the Google Markup Tool
2. Choose the data type, then type your website URL at the bottom to get started.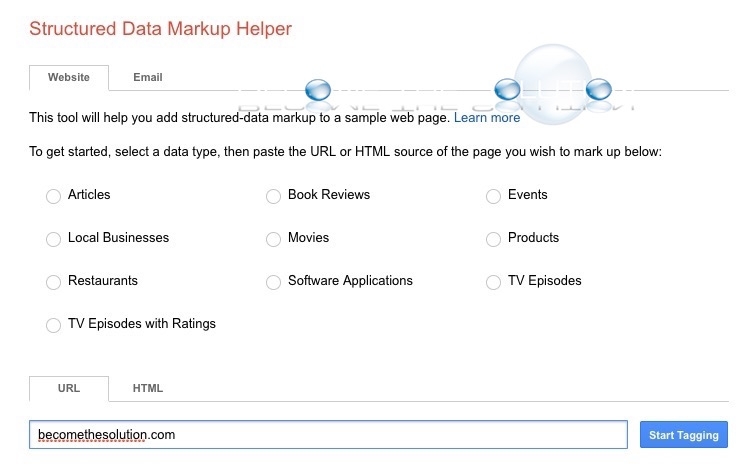 3. Add the correct tags according to the data type. It's important to have your tags visible on at least one page of your site. This why Google Markup makes you "highlight" them in this manner when using Markup Helper.
4. If you cannot highlight a required tag, simply use Add missing tags at the bottom to manually type them.

5. Once you have filled in all your tags, click Create HTML button at the top.

6. You will now have your markup created. Google provides it in microdata and JSON-LD formats. Copy (or download) the markup and implement on your site. Add the microdata to the analytics portion of your website template. This will ensure to not obstruct space inside your site when you add it. (The actual markup on your site will never be visible by visitors.)