Google Analytics - Ashburn VA Traffic Spikes?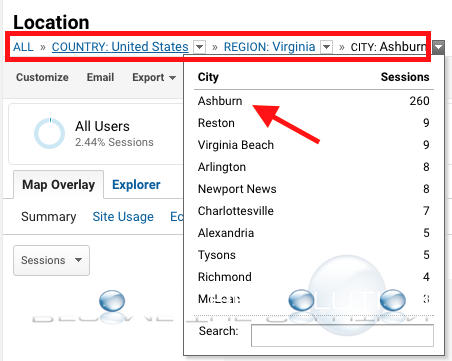 In Google Analytics, you may notice surges in traffic from Ashburn, Virginia at various times throughout the day. We happened to notice this while reviewing our active users in real-time in Google Analytics, then all of a sudden 50+ active victors came from Ashburn, Virginia each visiting a different page on our website. We decided to investigate.
We used the following Google Analytics report to investigate: Audience -> Geo -> Location -> All -> COUNTRY: United States -> Region: Virginia -> CITY: Ashburn and we ran the metric for the last month.
This is interesting…

We had 260 sessions with 100% bounce rate and 00:00 average session duration. Obviously, these visits were not real human visitors.
Finally, we drilled our Google Analytics report down to show Network ISP's originating out of Ashburn and they all matched amazon technologies inc.

There are many cases online saying this traffic is bot related, as Ashburn, VA is also home to one of the largest data centers in the world.
So, we're going to create a filter to block this traffic from our Google Analytics reports altogether – since it is a lot of traffic given the time period we've seen it appear.
Create Google Analytics Filter to Block Ashburn VA Traffic
In Google Analytics, go to Admin.
Click All Filters.
Click Add Filter.
Name: BLOCK-ASHBURN-VA
Filter Type: Custom
Filter Field: City
Filter Pattern: Ashburn
Apply your new filter to all your property views.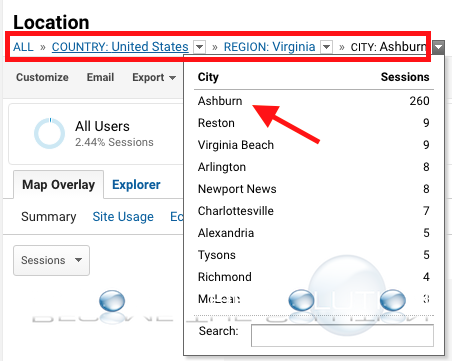 * Please use the comment form below. Comments are moderated.*
Comments
No comments made yet. Be the first to submit a comment