Fix: Failed to Validate Certificate the Application will not be Executed
When you install CommVault Systems, Inc as a fresh install in Windows, it will create a self signed web browser SSL certificate that will set to expire in exactly one year from the time of installation. This is the web based certificate for SSL form the Simpana Comcell Console interface used to navigate and control Commvault.
You may receive the following error message when you try opening the Comcell Console and receive an Application Blocked for Security Message:
Application Blocked for Security
Failed to validate certificate. The application will not be executed.
Name: CommVault Systems, Inc.
Location: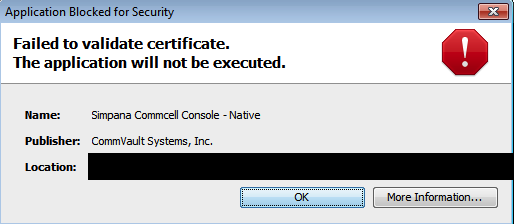 Additionally, you will notice the browser certificate for Comcell might be expired
Issued by: Entrust Code Signing Certification Authority L1D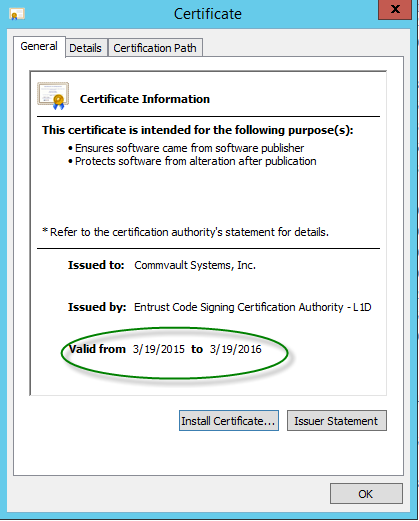 You will need to re-create the self signed certificate in Commvault. You can set the expiration date to be further out than a year if necessary.