Fix: Ensure that your default mail program in Internet Explorer is set correctly. – Workshare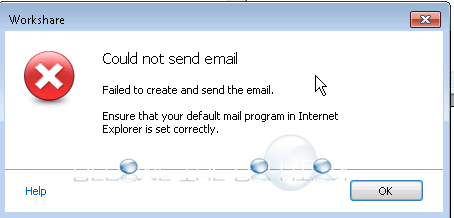 If you attempt to email a document in Workshare, you receive an error message about a default email client is not setup.
Open Windows Control Panel -> Mail.
Select Show Profiles.
Under When starting Microsoft Outlook, use this profile, select Always use this profile. Click Apply.
Open Microsoft Outlook and try again.
* Please use the comment form below. Comments are moderated.*
Comments
No comments made yet. Be the first to submit a comment