Data Retrieval Failed. – ADP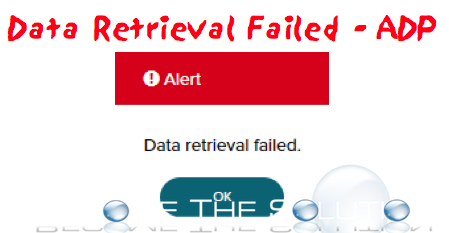 If you are trying to load your timecard, hour totals, schedule, or time off balances in Automatic Time Processing (ADP), you may receive a Alert: Data retrieval failed message that prevents anything from loading.
You are likely receiving this error if you are using an ADP Quick Link on your homepage that is no longer valid. You will need to update your Quick Link with ADP technical services. In addition, you can access the same ADP area without errors by going through the normal menu Myself -> Time & Attendance.
This is an error on ADP's side and will need to be fixed by their IT engineers. As a workaround, you can toggle between these tabs to try to load the data again.

If you still receive the same message, try hitting REFRESH at the bottom of the page in the tab you are on. This should force load your saved data and allow you save any new data.

* Please use the comment form below. Comments are moderated.*
Comments
No comments made yet. Be the first to submit a comment