ADP: No Longer Supporting Outdated Browsers (Internet Explorer 11).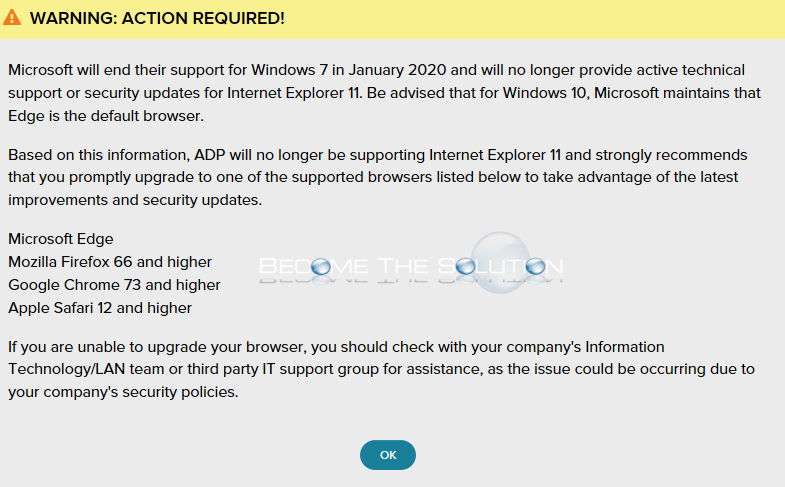 ADP (Automatic Data Processing) is no longer supporting EOL (end-of-life) browsers including Internet Explorer 11.
Microsoft will end their support for Windows 7 in January 2020 and will no longer provide active technical support or security updates for Internet Explorer 11. Be advised that for Windows 10, Microsoft maintains that Edge is the default browser.
Based on this information, ADP will no longer be supporting Internet Explorer 11 and strongly recommends that you promptly upgrade to one of the supported browsers listed below to take advantage of the latest improvements and security updates.
Microsoft Edge
Mozilla Firefox 66 and higher
Google Chrome 73 and higher
Apple Safari 12 and higher
If you are unable to upgrade your browser, you should check with your company's Information Technology/LAN team or third party IT support group for assistance, as the issue could be occurring due to your company's security policies.
* Please use the comment form below. Comments are moderated.*
Comments
No comments made yet. Be the first to submit a comment