Easy: Create Custom Facebook URL for Page
You can create a custom URL (username) for your Facebook page as long as your page is eligible. Creating a custom URL for your Facebook Page helps users remember and access your page easier, as well as adding benefits to your brand SEO. To get started with a custom Facebook Page URL, follow the steps below.
Select the Facebook Page you want to set a custom URL username for.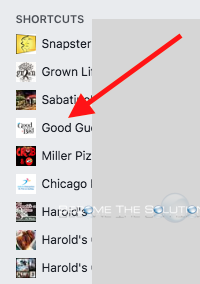 Click About then under General click Create Page @username pictured below.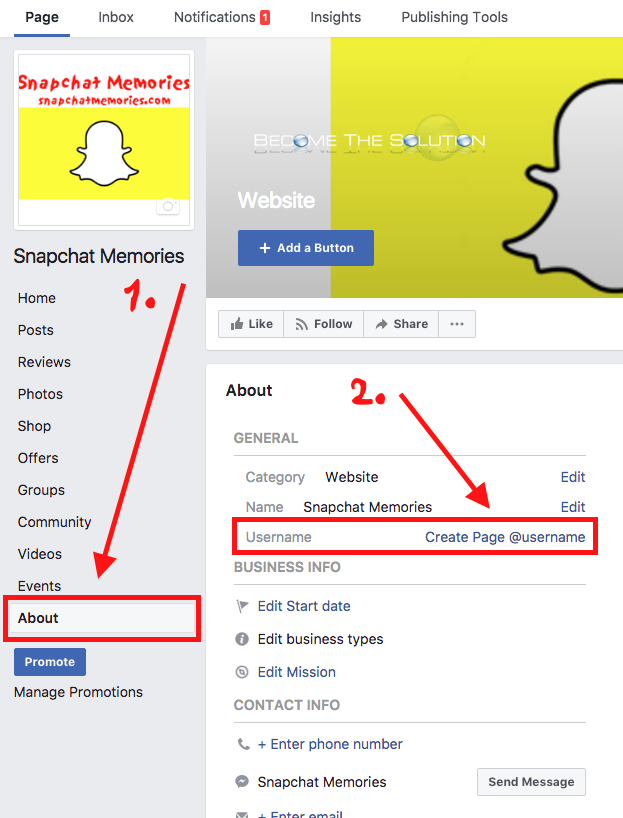 Type in a Username you want to use. Facebook will check to see if the name is taken or not already and let you know by a green or red mark.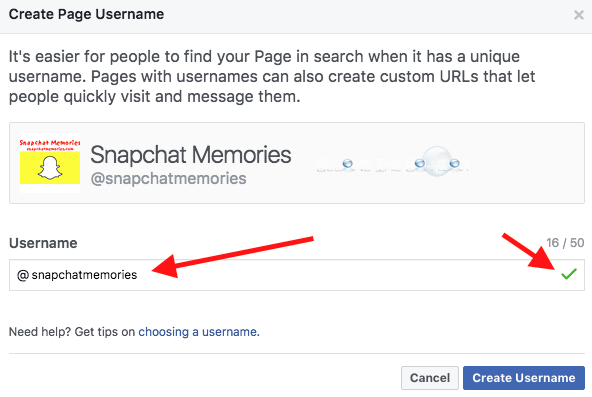 Note: After you claim a custom Facebook Username URL, your page will be accessible like this
https://www.facebook.com/BecomeTheSolution/
In order to be eligible to create a custom Facebook page URL username, a newly created Facebook page must have at least 25 page likes and in some cases, have your page verified.