Did you login to your Facebook Ads Manager and find a message about your Facebook Ads account disabled? In addition, you cannot see your Facebook Ads business account anymore.
The message reads:
There was some unusual activity on your ad account, so we're protecting it by stopping your ads. We'll start your ads again using your current balance once you verify your account with us.
There is a hyperlink inside verify your account which brings you to the Disabled Payments & Ads Manager page. You attempt to fill this form out to get Facebook to manually review their decision auto-disabling your Ad account (notice their spelling of if "iif" in the screenshot below, lol).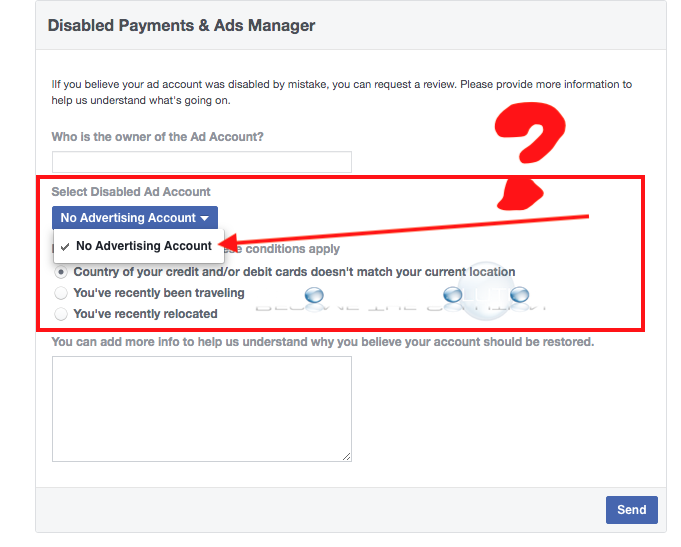 When you try to select your disabled ad account from the drop down box, you may not see your Ad account listed even though you are logged into Facebook. This is creating frustration among many users who are also experiencing the same issue. Without choosing a disabled Ad account, you cannot continue with the Facebook review process.
In some cases, Facebook may have disabled your Ad's account if you tried inputting a new credit card that was declined multiple times.
In order to get around the issue above, we had to fiddle around inside our Faceook Ads account for a while. Finally, we were able to find a concact us link located in a very small corner of the screen under payment settings in our Facebook Ad's account. This form actually showed our Facebook account and we were able to submit if OK. See below.