Why: HTTP 500 Internal Server Error Google Chrome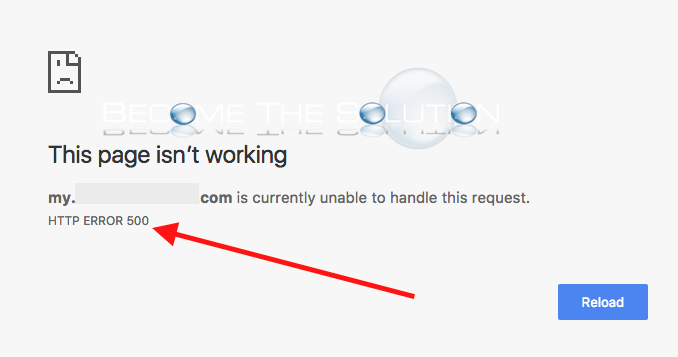 If you attempt to load a webpage in Google Chrome, you may receive an HTTP Error 500 message instead. This error is the most common error message a web server will display to a browser when an unexpected condition was encountered and no more details are available. Generally, the HTTP 500 error means the webserver was unable to correctly serve a webpage to your browser and the website is experiencing technical issues.
This page isn't working
"" is currently unable to handle this request.
HTTP ERROR 500
Try to clear your cache in Google Chrome.
Refresh the page again in Chrome.
Try browsing the same webpage in another browser such as Safari, Firefox, or Internet Explorer.
If the above steps do not work for you, you will have to wait for the webserver host to correct the issues on their end before you can browse their webpage again. Check back on the webpage (if this is a busy website you are visiting) frequently to see if you can browse again.
Are you experiencing this error in Google Chrome? Use the comment form below to let us know and which website link you are trying to access.
* Please use the comment form below. Comments are moderated.*